The Sopranos to Get Feature Film Prequel, 'The Many Saints of Newark'
New Line has purchased a screenplay from David Chase called The Many Saints of Newark. It's the working title of a prequel film to the hit HBO series The Sorpranos. Reports have the story set in the '60s around the time of the Newark riots when African-Americans and Italians of the city were locked into a lethal war. Chase, the creator of the Sopranos, co-wrote the script with Lawrence Konner, one of the writers on the series.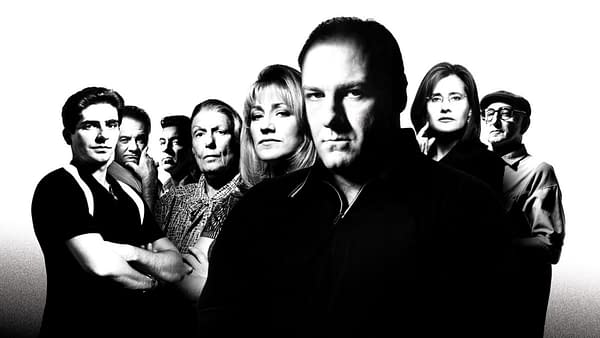 The Sopranos ran for six season between 1999 and 2007 and changed a lot of things. It established HBO as a home for compelling television originals and it established the market for DVD sales of popular series. The show won 21 Emmy Awards, five Golden Globes, and a Peabody Award for its first two seasons. It established the careers of James Gandolfini, Edie Falco, Steven Van Zandt, Lorraine Bracco, Michael Imperioli, and many others.
With the film being set 30 years prior to the series, it is like to star Giovanni 'Johnny Boy' Soprano and his wife Livia, Tony's parents, and probably his uncle Junior.
This is a big get for Warner Bros. Pictures Group chairman Toby Emmerich, who said in the announcement:
"David is a masterful storyteller and we, along with our colleagues at HBO, are thrilled that he has decided to revisit, and enlarge, the Soprano universe in a feature film."
Chase will server as producer and will be involved in selecting a director. His last feature was the 2010 Paramount film Not Fade Away.