'Spenser Confidential': Watch the Trailer for Mark Wahlberg's Thriller
Spenser Confidential, the new film starring Mark Wahlberg, debuted its trailer on Ellen this afternoon. Based on the novel Wonderland, Wahlberg stars as an ex-cop Spenser, who gets out of prison after being framed for murder. When two of his former colleagues are murdered, he and his new boxing student (Winston Duke) and ex-girlfriend (Iliza Shlesinger) decide to solve their murders. Check out the trailer below:
While visiting The Ellen DeGeneres Show, the actor explained that the movie is based on one of his favorite childhood shows Spenser: For Hire. "It was actually shot in Boston, so it was really one of the few times I actually saw neighborhoods that I grew up in and that I was familiar with on television," Wahlberg said of the original series.

"It's about a police officer who just cannot stand by and see any kind of injustice," he says. "Something happens with police corruption. He decides he's gonna go after his boss — they were kind of sandbagging this homicide investigation — so he ends up going to prison."

After leaving prison, Wahlberg explains that he character decides to stick around Boston to get justice. "He just can't keep his nose out of other people's business, especially if anybody's been done wrong," he says.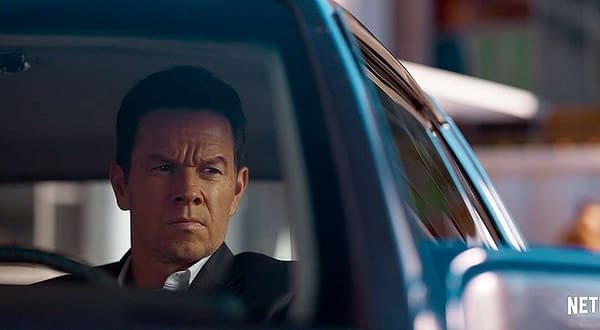 Spenser Confidential, starring Mark Wahlberg, Winston Duke, Iliza Shlesniger, Bokeem Woodbine, Marc Maron, Post Malone, and Colleen Camp opens in select theaters and on Netflix on Mach 6th.
First seen on The Hollywood Reporter