We're less than a month from the theatrical release of Warner Bros. upcoming DC Comics film Aquaman, and that means additional not-previously-known tidbits are bubbling to the surface.
Like yesterday's reveal that a certain international treasure will be making a cameo, at least in voice, in James Wan's aquatic superhero film.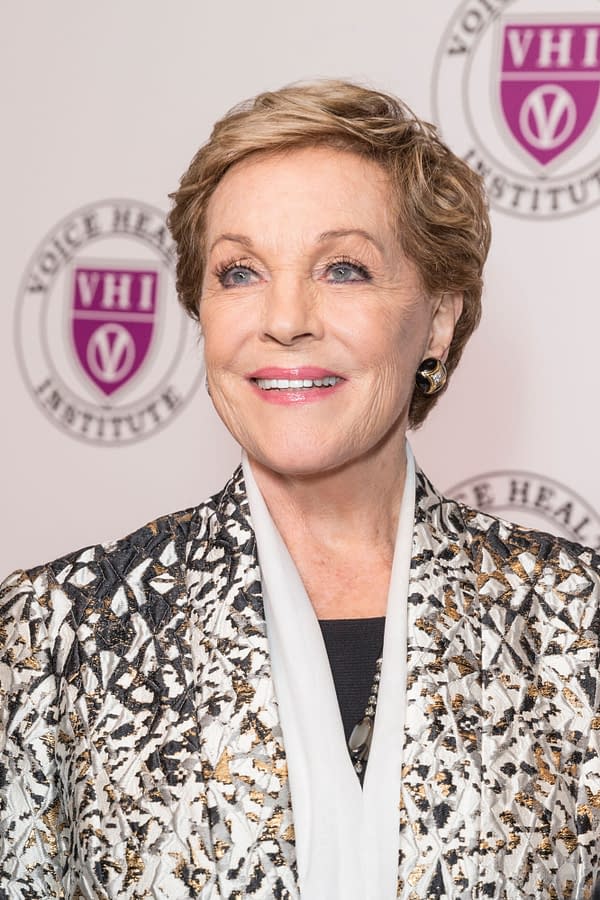 According to Entertainment Weekly, the LEGENDARY Dame Julie Andrews will be lending her dulcet tones to the mythic Karathen, an undersea creature that holds the key to Arthur Curry's (Jason Momoa) quest to unite the Atlantean and surface worlds.
Aquaman producer Peter Safran said:
"We wanted the Karathen to have the voice of a classic British actress, albeit somewhat digitally altered. And when we found out Julie was interested and available and excited to do it, casting her was a no-brainer. Who knew that Aquaman would have the real Mary Poppins this Christmas?"
Aquaman is set to hit theaters on December 21st stateside, but will premiere early (December 15th) for Amazon Prime members.
Enjoyed this article? Share it!