Star Trek's Barry Jenner Passes Away At 75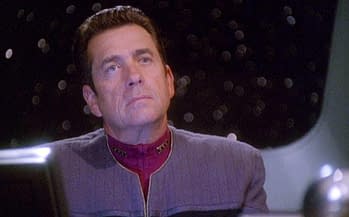 Sad news to report from Startrek.com, actor Barry Jenner has passed away from acute myeloid leukemia. Jenner was known for playing Admiral William Ross in a dozen different episodes of Star Trek: Deep Space Nine and reprising the role in the Dominion Wars video game.
The actor also appeared on Another World, Knots Landing, Dallas, Highway to Heaven, Hart to Hart, V: The Series, Family Matters, Walker: Texas Ranger, and JAG among others.
Jenner served as a Los Angeles Police Department reserve officer for 21 years. In lieu of flowers, the family requests that donations be made in the name of Reserve Officer Barry Jenners to:
Los Angeles Police Reserve Foundation
6350 W. 80th St.
Los Angeles, CA 90045
Telephone: (310) 342-3044