"Star Wars": Daisy Ridley Says Filming "The Rise of Skywalker" was "the Best"
We're coming up on the end of the Skywalker Saga of Star Wars and that means saying goodbye to a lot of beloved characters. While Star Wars: The Force Awakens isn't a perfect movie it did bring in new heroes for a new generation to fall in love with. One of those new heroes was Rey played by, at the time, unknown actress Daisy Ridley. Ridley is now one of the biggest actresses working today and was recently asked by Marie Claire was it was like to work on the third movie.
"The third one for me was the best," says Ridley. "It's a big film for everyone. I did all of the emotions: I did frowns, I did smiles, it was the sort of biggest breadth, and I think that's also why I had such a good time, because I got to do so much shit—like, physically, emotionally—and I got to work with so many people."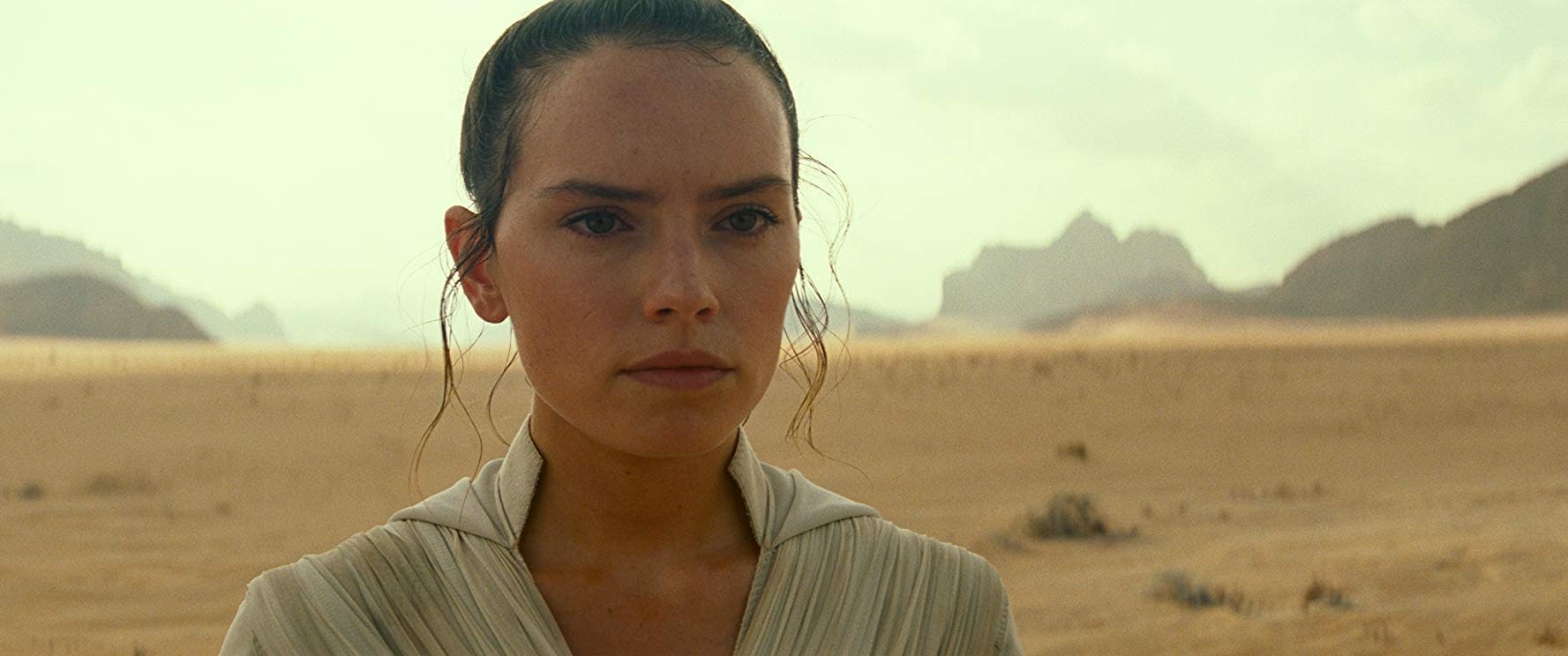 Director J.J. Abrams got to work with Ridley on her first Star Wars movie and now that he has come back to direct the third he says that the confidence for Rey and Ridley have both grown.
"The confidence of the character has grown as, I think, the confidence of the actress has grown," says writer and director J.J. Abrams of Ridley and Rey. "It is hard for me to separate Daisy from Rey, and I know that when writing the character, I have Daisy and her rhythms in my head. Luckily, she is as sharp and thoughtful and funny as they come, so knowing I am writing for her always raises the bar."
It's notoriously hard to get an ending right and Star Wars fans have always been extremely hard to please. It's going to be very interesting to see what kind of response The Rise of Skywalker ends up getting when it comes out in a month.
Star Wars: The Rise of Skywalker, directed by J.J. Abrams, stars Daisy Ridley, Adam Driver, John Boyega, Oscar Isaac, Lupita Nyong'o, Domhnall Gleeson, Kelly Marie Tran, Joonas Suotamo, Naomi Ackie, Richard E. Grant, Keri Russell, Mark Hamill, Anthony Daniels, and Billy Dee Williams.
It will be flying into theaters on December 20th, 2019.