"Star Wars: Galaxy's Edge" Adds Queue System to Hinder Rebellion
Disneyland opened their Star Wars: Galaxy's Edge attraction towards the end of May, which means people have had a few weeks to enjoy the attraction. Enjoy might be a stretch, though, as Galaxy's Edge is already the single most popular attraction at the Disneyland resort. Plus? The rest of the park is pretty slow, which means your dream of riding The Haunted Mansion 100 times in one day might finally come true.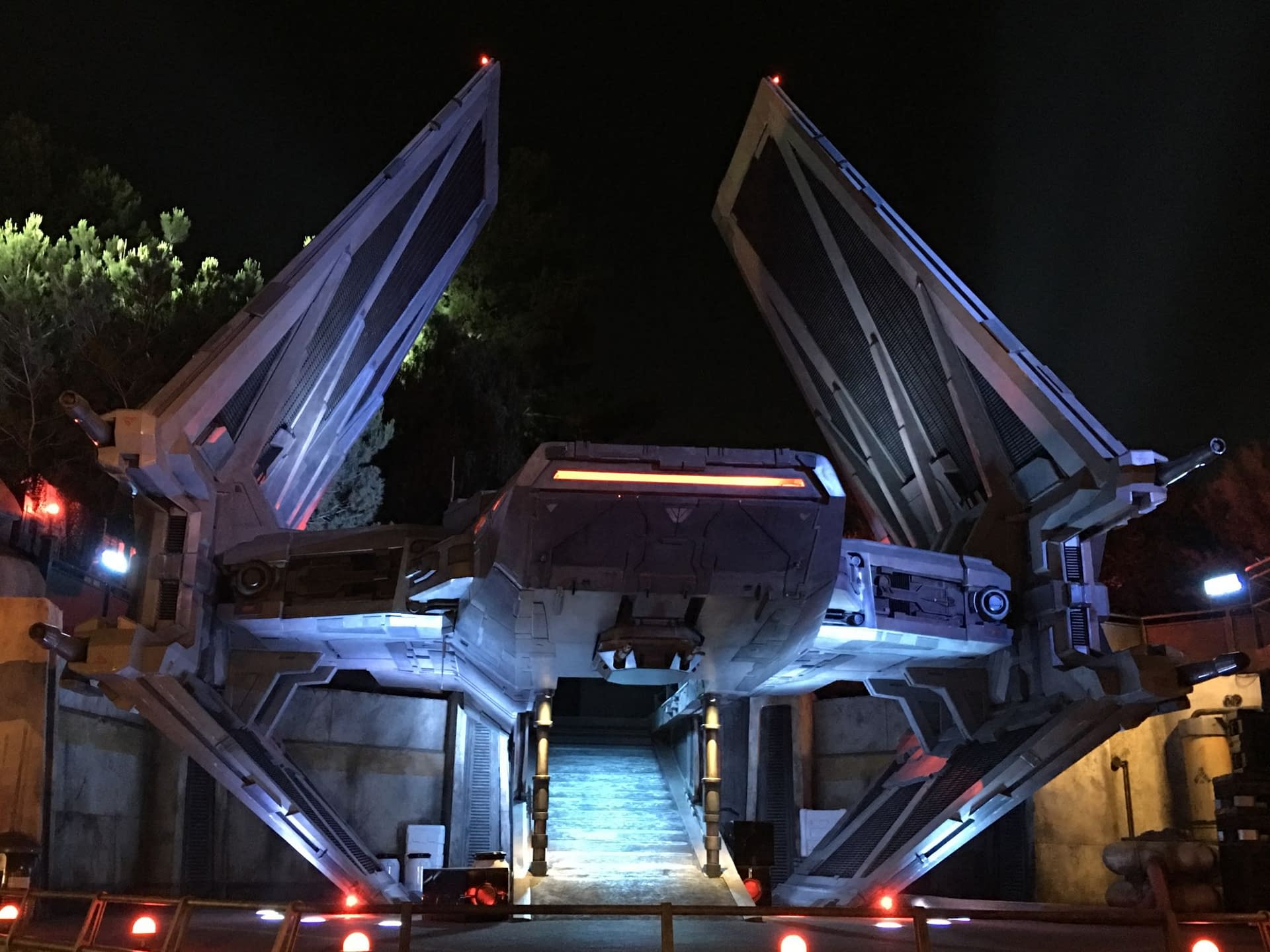 What? I'm the only person that wants to ride The Haunted Mansion 100 times in one day? Sheesh. More for me, then.
Disney engineers have come up with a solution to the crowding problem, which could lead to full-scale rebellion if something isn't done soon. Utilizing the FastPass kiosks, visitors can book their "boarding times" to Batuu (that's the Star Wars "planet" you can visit at Galaxy's Edge"). As is often the case, the earlier you get to the park, the better your chances of seeing all the coolness will be before the press of humanity crushes any enjoyment you might normally have.
You can also use the Disney app on your space phone to keep up with boarding times, but you'll have to be within the confines of the Disneyland park to book your visit to Batuu.
The virtual queue will only go into place when the park reaches high occupancy, which has been pretty much since the doors to the Galaxy's Edge experience opened. Once crowds die down, the virtual queue will wink out, just like your insignificant rebellion.
Or you could go with my plan, which is to dress up like a Greedo and pretend to be part of the experience. Just put an out-of-order sign around your neck whenever a park employee walks by you, and you might be able to stay at Galaxy's Edge for the rest of your life.
Even when the park isn't at peak capacity, you can use the Disney app to book some time at Oga's Cantina, or schedule some time at Savi's lightsaber workshop. Just make sure you bring a couple hundred space dollars, because those lightsabers aren't cheap.
But they're really cool.
Here's a video going over how the virtual queue system will work for Star Wars: Galaxy's Edge: