Star Wars: Galaxy's Edge Disneyland- The Falcon is Done!
We'll admit it- the upcoming Star Wars land happening at Disneyland in Anaheim is one of our favorite things to keep an eye on this year. The new park is going to be MASSIVE, and while we know some thing about the space (ha, space) such as restaurant plans and new attractions, what we really can't wait to see is the full-sized Millennium Falcon.
Last night, the official Star Wars Twitter account shared this image of what looks like either the breaking dawn or a sunset over the Black Spire Outpost on planet Batuu, and goodness, isn't she beautiful: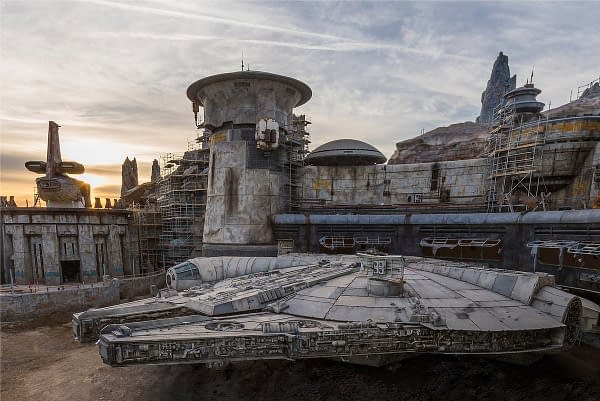 Star Wars: Galaxy's Edge is set to open at Disneyland sometime in summer of 2019, with Walt Disney World in Florida getting theirs in the winter of 2019.