We revealed the Star Wars: The Last Jedi subscriber cover earlier, and now we have the regular Empire cover featuring Luke (Mark Hamill) and Rey (Daisy Ridley) striking a pose. This cover, much like the other one, is apparently holographic which is kind of cool. Both of these covers have been nice and minimalist compared to some of the insane covers we sometimes see with genre movies. The subscriber cover is probably the better of the two but this one is still aces. It's always good to see these two together.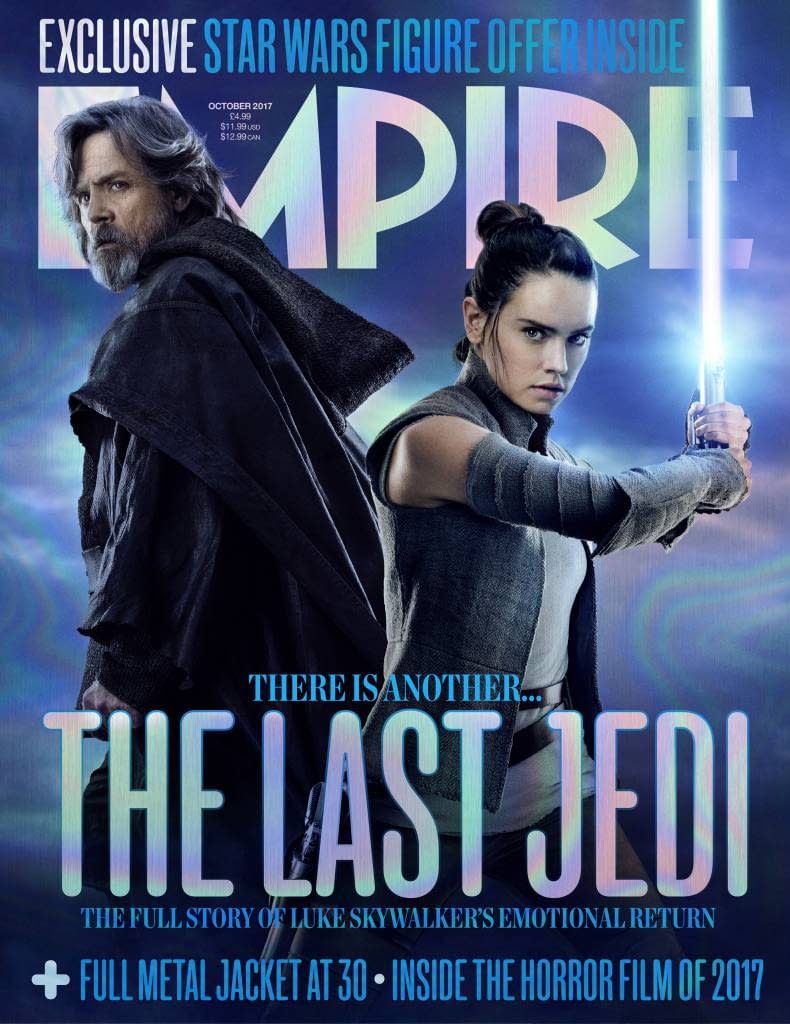 Summary: Having taken her first steps into a larger world in Star Wars: The Force Awakens (2015), Rey continues her epic journey with Finn, Poe and Luke Skywalker in the next chapter of the saga.
Star Wars: The Last Jedi, directed by Rian Johnson, stars Daisy Ridley, John Boyega, Mark Hamill, Oscar Isaac, Carrie Fisher, and Adam Driver. It will be released on December 15th.
Enjoyed this article? Share it!