Watch: Finally, Star Wars Rebels Trailer for the Final Season
The Star Wars universe has reached far and wide from the original films to comics, games, and of course the various animated series. The more recent of these, Star Wars Rebels, is sadly entering into its final season.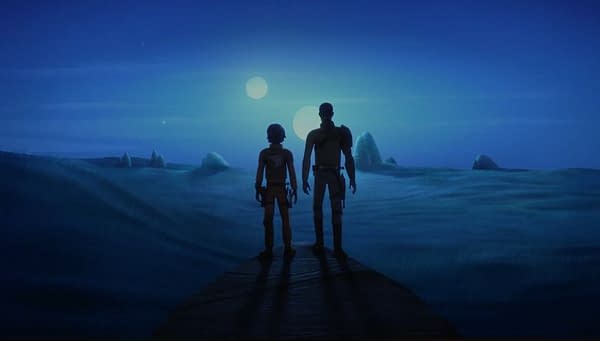 This morning, the official trailer was released, featuring some familiar characters, villains, and locations:
Dave Filoni and the Rebels team have a pretty action-packed schedule in for this final season for fans, including two back-to-back episodes every Monday. The series will conclude with a 90-minute finale, which is pretty much a Rebels movie.
"I felt like it was important to give this last trailer an overall perspective of what this kid had come from and what he had been learning," Filoni said to Entertainment Weekly about the show. "I like that line that line that says, 'You've never been like anyone else…'"
Ezra Bridger (voiced by Taylor Gray) continues his mystical journey into the secrets of the Force. His blinded instructor, Kanan Jarrus (voiced by Freddie Prinze Jr.) is determined to rescue their dauntless pilot Hera Syndulla (Vanessa Marshall), while Mandalorian warrior Sabine Wren (Tiya Sircar), alien muscle Zeb (Steve Blum), Clone Wars vet Rex (Dee Bradley Baker), and disgruntled droid Chopper continue fighting the good fight against the Empire.
Maybe you noticed a certain shadowy presence in the trailer, which of course has caused some speculation as to who is voicing him. Sam Witwer posted this on his Twitter:
There were also a few episode names and descriptions released.
Star Wars Rebels returns for its final season, which airs February 19th for a three-week run before ending March 5th on Disney XD.