The Russo Brothers directorial team of Joe and Anthony have left a lasting impression on the Marvel Cinematic Universe, and are approaching the end of their time with Marvel Studios as Avengers: Endgame is their last contracted picture with the giant.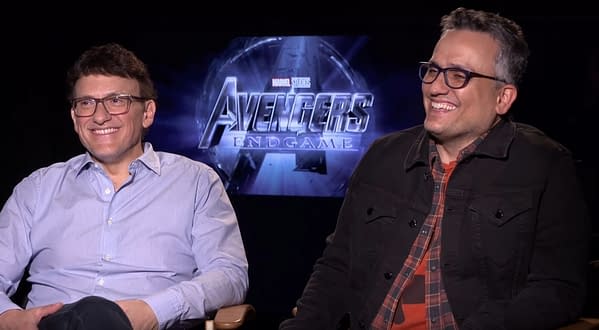 As the opening day of the 22nd MCU flick gets ever-closer, the brothers have been making the interview rounds during the nonstop press junket for the film. A recent chat with FOX 5 (DC) correspondent Kevin McCarthy brought up a discussion about the full circle nature of the industry sometimes, and a question about the pair's first and last scenes for Marvel.
Obviously, the Russos CAN'T reveal what the final scene is that they shot for Endgame is, but they did share what the first Winter Soldier scene was.
"We do remember the last shot we shot, but we can't talk about it," Joe Russo shares. "But the first scene we shot on Winter Soldier was the elevator scene. That was our first day of filming, yeah."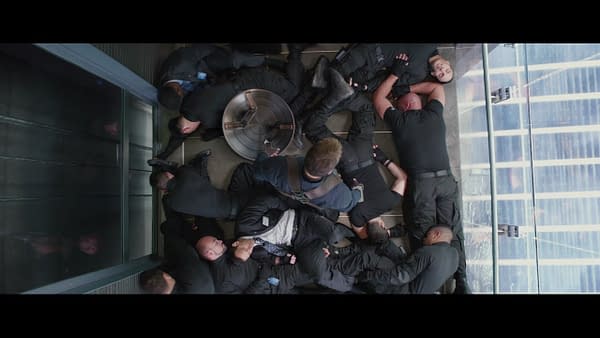 McCarthy then asked the pair if there was a full-circle connection maybe between their first and last scenes.
"Unfortunately no, movie schedules are dictated by so many random things that unfortunately you can't really line them up like that," Anthony admits.
Needless to say, we're all very curious to see what the pair's last scene for Avengers: Endgame is when it hits theaters on April 26th 2019.
And, let's not forget that they WOULD come back if Secret Wars happens post-Phase 4.
Enjoyed this article? Share it!