Star Wars Fans: Do You Want A Sequel To Solo: A Star Wars Story?
Star Wars fans have nine Skywalker Saga films to watch and enjoy until the end of time. The Phantom Menace, Attack of the Clones, Revenge of the Sith, A New Hope, Empire Strikes Back, Return of the Jedi, The Force Awakens, The Last Jedi, and The Rise of Skywalker will keep you pretty busy if you decide to have a marathon. You can also throw in Rogue One between the prequels and original trilogy. There is one Star Wars film; however, that is such an outlier, nobody, two years to the day of its release in 2018, knows really where to put it. Solo: A Star Wars Story tells the tale of a young Han Solo and how he met characters like Chewbacca and Lando Calrissian. It also is to this day the only box office flop, so to speak for the franchise.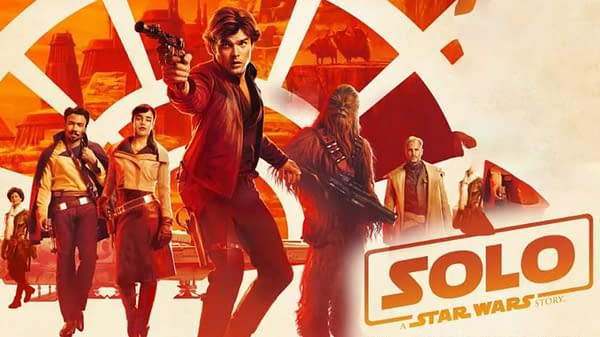 Solo Is A Star Wars Story That Deserves More Attention
Time is being kind to it lately, though. Fans have accepted that while the production faced heaps of delays and problems, what we got was a fun, breezy film set in a corner of the Star Wars universe that doesn't really involve Jedi and Sith and such. For many fans, it was a breath of fresh air. It's what made The Mandalorian so great last fall, little to no connection to the Force and all that comes with it, or at least not the man thrust of the story. With that being said, I think fans would welcome more stories like these into the cannon. That is why I think we need a sequel to Solo: A Star Wars Story.
Now, I think it should be a film. I can see the argument for it being a Disney+ series, but I think that could be a bit much, especially if you have any hope of getting the cast to come back. Yes, they all signed agreements, but they can get out of those. No, let's make it a film, skip ahead a bit, and show us Qi'ra (Emila Clarke) in a war for the underground trades with Darth Maul. Maul has become so central to the overall Star Wars saga; fans would eat up his next return to the big screen after years in the animation realm. Han (Alden Ehrenreich) and Chewy can pick-up Lando (Donald Glover) and enter the adventure to try and get Qi'ra out of that life or something. Whatever their role is almost secondary, it doesn't matter how they enter the story. What matters is that a sequel could really work, and they should make it.