"Star Wars", "The Ref", "Little Miss Sunshine": Five Most Dysfunctional Families in Film [OPINION]
Thanksgiving is near. It's the first of two winter family gatherings of the seasons. Some are loving families, but most seem dysfunctional. Old wounds open up. You may have a relative who's an unapologetic bigot. It crashes down once the reminders why you moved out from your parents as problems surface at a boiling point. Here are some families you likely won't want to spend the holidays with.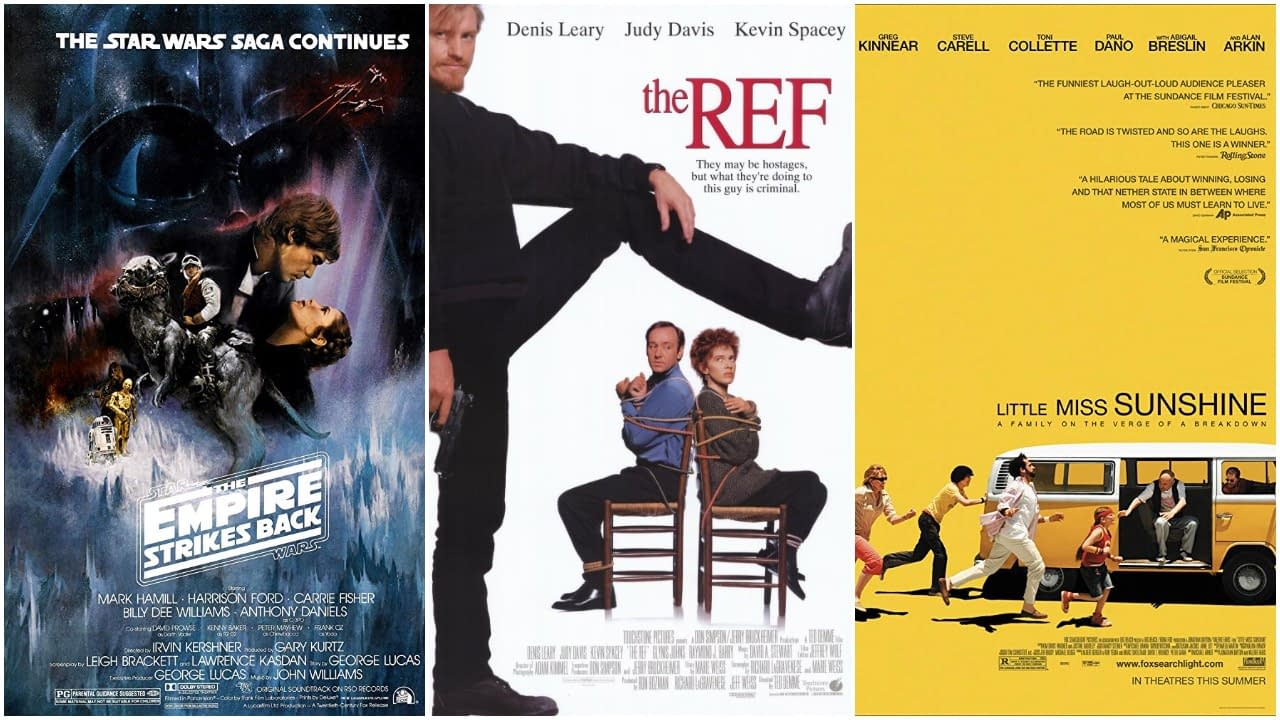 The Ref (1994)
Christmas started early, but Gus (Denis Leary) picked the worst possible house to steal from. He holds all the occupants hostage. The brunt of the tension comes from the overbearing mother Rose (Glynis Johns); her son Lloyd (Kevin Spacey), who tries too hard to please her; and his alcoholic wife Caroline (Judy Davis), who is tired of Lloyd's dependency on his mother and her approval.
Directed by Ted Demme and written by Marie Weiss and Richard LaGravense, many of the problems may hit too close to home. To provide commentary on the carnage wouldn't serve the film justice. You might end up feeling bad for Gus as he's trying to allude the authorities and restraining himself from murdering all three of the adults.
There are elements taking place outside of the film, but you'll be spending it listening to the bickering and subsequent retaliation in this dark comedy of this dysfunctional family.
The Royal Tenenbaums (2001)
Director/writer Wes Anderson pulls together one of the most dynamic character-centric films in The Royal Tenenbaums. It features an all-star cast of colorful personalities. The Tenenbaums are Royal (Gene Hackman), Etheline (Anjelica Huston), Chas (Ben Stiller), Margot (Gwyneth Paltrow), and Richie (Luke Wilson). Those outside the family include Eli Cash (Owen Wilson, who also co-wrote the film), Raleigh St. Clair (Bill Murray), and Henry Sherman (Danny Glover).
The film originally follows Royal and Etheline as they nurture their gifted children Chas, a math and business genius; Margot, who had a play published in the ninth grade; and Richie, a tennis prodigy. When the three children reach adulthood, they harbor resentment toward their father, especially Chas. Royal is about to be evicted from the hotel he's living at and separated from his wife.
We get an idea of how smarmy and sleazy Royal is to almost near cartoonish levels. It almost evokes the time he played Lex Luthor during the Christopher Reeve-starred Superman films. To try to mend his broken relationships and seek forgiveness, he lies to his family informing them of his terminal illness. Naturally, not everyone comes around naturally as they remind him of the terrible things he did especially in terms of neglect.
As with any Anderson film, you get the intimate dossier of each character and their development before returning to the present day. While the characters seem like one-note caricatures initially, the execution and depth make them very relatable. Each is interesting enough to have their own standalone film or television series.
Step Brothers (2008)
In a genre usually reserved for children and adolescents coping with the change of marrying into a new family comes with a twist. Two middle-aged men who can't find a stable job live with their respective single parents. Both also happen to have a man-child complex. Will Ferrell and John C. Reilly, who co-wrote the film with director Adam McKay, star as Brennan Huff and Dale Doback, respectively. Both are uncomfortable living with each other once their parents Nancy (Mary Steenburgen and Robert (Richard Jenkins) move in together.
Since Brennan and Dale become fast adversaries, their confrontations often escalate to hilarious results. It's the kind of slapstick humor that becomes a guilty pleasure. Eventually, the two finally find a way to bond and get into trouble with their parents, except you expect that out of those 15-20 years younger. The chaos in the film feels like much of the material was improvised and it helps to recruit such comedic talent with gifts in physical comedy. Despite the brothers causing most of the problems, there are more elements to this dysfunctional family.
Memorable performances
Everyone in the cast deserves their fair share of the pie in praise from the main stars to standouts like Adam Scott, who plays Brennan's obnoxious younger brother Derek and his wife, Alice, played devilishly by Kathryn Hahn. Alice is in her own dysfunctional loveless relationship as Derek forces his family to sing along with him pop culture songs. The look at stark confusion from Reilly makes Hahn's scene-stealing performance magical. Another favorite moment is when Brennan and Dale's drumset fight spills over outside and the parents try to get involved into their scuffle. When a neighbor's German Shepard guide dog suddenly attacks Nancy, Brennan throws in an extra commentary in a disdained hysterical fashion, "My mother's being eaten by a dog and there's nothing I can do about it!" while in mid-grapple with Dale.
If you have to watch any film with Ferrell and Riley paired up together, watch Step Brothers and skip Talladega Nights and especially Holmes and Watson.
Little Miss Sunshine (2006)
A family of six goes on a road trip to see their youngest, Olive (Abigail Breslin) compete at a child beauty pageant called The Little Miss Sunshine. Traveling on their Volkswagen T2 Microbus, Sheryl Hoover (Toni Collette) takes her husband, Richard (Greg Kinnear); her gay brother Frank (Steve Carell); her son from a previous marriage, Dwayne (Paul Dano); and Richard's foul-mouthed father, Edwin (Alan Arkin) to get Olive to the event.
Directed by Jonathan Dayton and Valerie Faris and written by Michael Arndt, each member of the family becomes relatable in some way. Sheryl is overworked and the glue that holds the family together. Richard is a motivational speaker and life coach who can't seem to command any attention from his family. Frank is in a funk trying to make sense of his place in the world. Dwayne tries to maintain discipline and independence to achieve his dream of being a fighter pilot. Edwin is extra crusty over being evicted from his place loosening any filter he had left.
By helping Olive get to the pageant, it allows the family to spend time together and give something normal to her when she hasn't had the opportunity given their dysfunction. The humor isn't over the top. The characters are as fleshed out similar to a Wes Anderson film. It's a quality story worth sticking around until the end with its share of funny moments and seeing their dysfunctional dynamic.
Star Wars Franchise (1977 – 2019)
Yeah, it's a cheat, but the Skywalker family is quite dysfunctional with three central characters: Anakin (Jake Lloyd, Hayden Christensen, David Prowse, James Earl Jones), Luke (Mark Hamill, and Leia (Carrie Fisher). Assuming George Lucas planned this from the start, Luke tried to justified to the galaxy that his father, the one who murdered many of his Jedi brethren along with all the defenseless younglings at the Jedi temple, still had good in him.
You can justify that ignorance of not knowing the terrible things Anakin did from his start as Darth Vader. By the time of The Last Jedi, Luke's read all the Jedi texts so maybe he finally understood how horrible his father really was or maybe he ultimately didn't care. The audience was never shown his reaction to his father's true exploits as Vader.
There was a love triangle established early on between Luke, Leia and Han Solo (Harrison Ford). Not that the Skywalker twins ever went as far as the Lannister twins on Game of Thrones, but the thoughts were there on an episode of Robot Chicken. It doesn't make it less awkward for Lucas who knew all along.
Not that it would ever happen, but how do you think dear dad would turn Leia to the dark side after everything he did to her through systemic mind rape in her interrogation. Pretty sure the daughter might hold a slight grudge on that one. She also screwed up royally with Ben for him to idolize her father. I mean did she not tell him the horrible things he did to her? The Skywalkers are the most dysfunctional family in science fiction/space opera.
---
---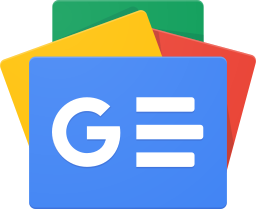 Stay up-to-date and support the site by following Bleeding Cool on Google News today!