"Star Wars": Why There's No Comparing the Byproducts of Generations [OPINON]
Ever since George Lucas conceived Star Wars in the 1970s, the "Galaxy" took a life of its own. While so many overanalyzed the franchise to death including yours truly, we tend to forget the luxury of seeing something so amazing grow through many years. We had over 40 years of films, toys, television shows, and comics. Only one other franchise can share such an evolution in Star Trek.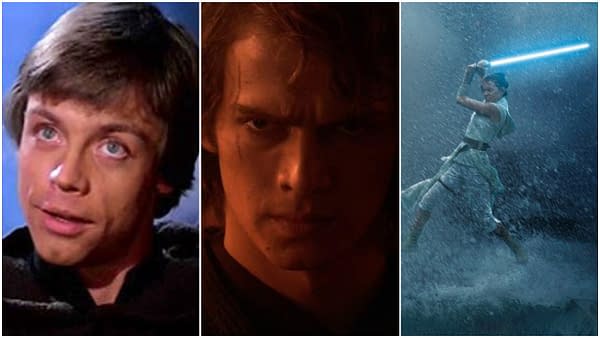 Some argue it's unfair to compare contemporary athletes to the heroes of yesteryear. You can make a similar argument to the Star Wars films. All are a byproduct of the eras filmed in. When you look at the original trilogy, it still holds up well regardless of Lucas' Special Edition changes. For those fortunate to grow up in the 70s and 80s, there's a special sense of wonder and intrigue being at the forefront of sci-fi history.
Star Wars' Shifting Priorities
Fast forward 16 years after Return of the Jedi, a new generation of Star Wars fans got to experience their own trilogy starting with The Phantom Menace. The science-fiction game changed and the franchise learned to adapt. No longer was sci-fi considered a novelty as hundreds of filmmakers learned from Lucas' example. With a new generation came a different set of expectations. While every film has its own set of flaws, some lost sight at the sense of wonder passed on because our kids got to experience the Star Wars franchise the way we did growing up. New characters beget new adventures.
A Golden Age
The current generation of Star Wars fans have the advantage no previous generations had in ownership. A new generation of content creators and filmmakers expanded on what they loved growing up. For those inspired by Lucas' visions, we have the likes of J. J. Abrams, Dave Filoni, Ron Howard, and Jon Favreau creating new content from the universe they came to love.
We live in the golden era of the franchise regardless of any current misgivings, because of the luxury to explore the past, present, and future. Everyone has their own set of heroes forging their path in immortality. There's something to be said when you can have those who grew up inspired by Leia, their children by Padme and now their children have Rey to look up to.
Let's celebrate as fans and unite as one as the final episodic Star Wars film (for now) arrives this weekend as a shared experience of 40 years of fandom coming together. The Rise of Skywalker is an event and a reward for all your years of dedication. Let's make an example to show how great Star Wars fans can be.
The Rise of Skywalker comes to theaters on December 20.
---
---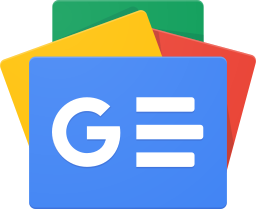 Stay up-to-date and support the site by following Bleeding Cool on Google News today!