Studio Executives Wanted Julia Roberts as Harriet Tubman
As surprising as it may sound, studio executives suggested that actress Julia Roberts portray Underground Railroad leader Harriet Tubman.
The report comes by way of a recent interview for Focus Features with screenwriter Gregory Allen Howard. Howard's script was in development hell for the better part of almost three decades. Howard studied the Freedom Fighter in school so naturally, he would make a fine candidate for telling her story.
Harriet, which was set up at Disney 26 years ago, was my first assignment. When I got in the business, I wanted to tell these historical stories by turning them into entertainment. I didn't want to give history lessons. I wanted to turn Harriet Tubman's life, which I'd studied in college, into an action-adventure movie. The climate in Hollywood, however, was very different back then. I was told how one studio head said in a meeting, "This script is fantastic. Let's get Julia Roberts to play Harriet Tubman." When someone pointed out that Roberts couldn't be Harriet, the executive responded, "It was so long ago. No one is going to know the difference."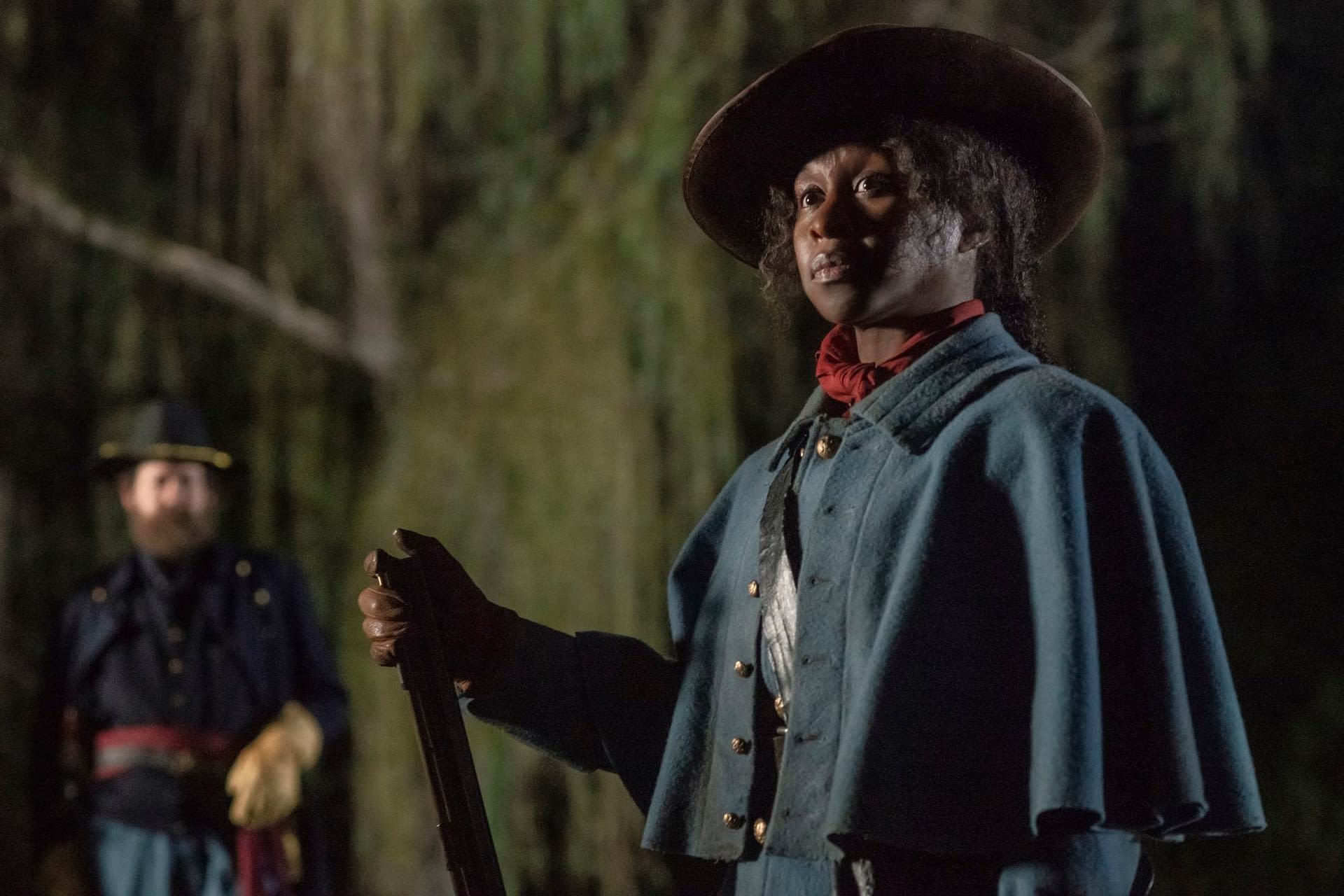 Oh, people would absolutely know the difference. It's not uncommon for biopics to show the real people at the end of the movie. One can't just tell someone who studied American History that people wouldn't know the difference. Thankfully, better minds would prevail at the end of the day even if it took just a bit longer to make the film. Casting Roberts would have certainly led to quite the backlash much like casting Scarlett Johansson. While Erivo delivers an award-worthy performance, one can make the argument for casting an American actress in the role. It's not uncommon to cast a British actress in an American role. After all, we see this all the time in comic book adaptations!
Ultimately, Harriet would premiere during this year's Toronto International Film Festival. Portraying Tubman would be Cynthia Erivo, not Roberts.