Judi Dench Says Her "Cats" Character Is Trans
In news that should surprise absolutely no one, Judi Dench described her Cats character as being transgender while on the press tour.
Gender-flipping a character is not the definition of being transgender. It never has been and it never will be. It's one thing to cast a transgender person in a role. To describe one's character as being transgender because they've long been portrayed on stage by men is an entirely different story.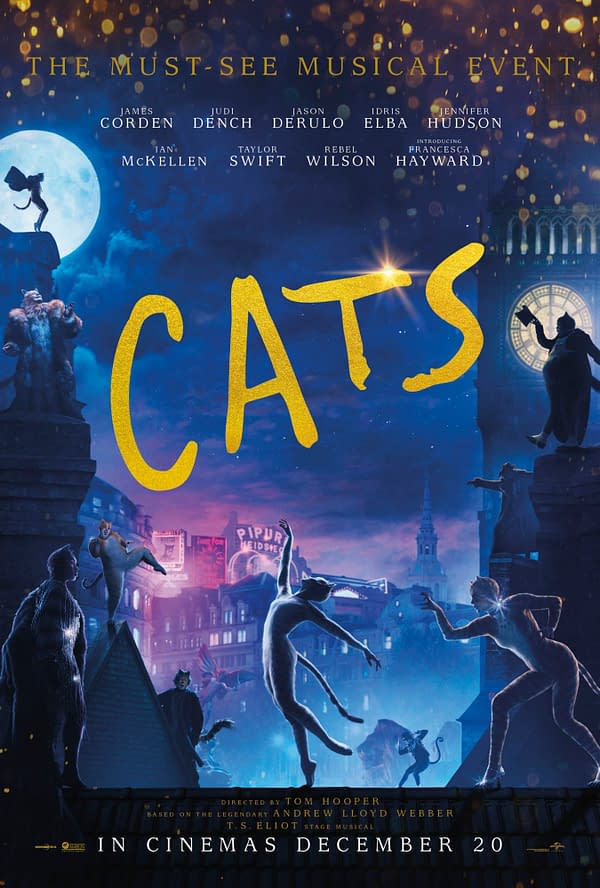 The comments were made by Dench while speaking with Out Magazine in London during the film's press tour. Dench, formerly of the James Bond franchise, stars in the film as Old Deutoronomy, a cat that judges the Jellicle Ball. If you're new to Cats, the only way that I can describe it is by calling it a talent show. As for the rest of the musical, I could not even begin to describe the plot. As the article says, the character is traditionally played on stage by a man.
Being cast in the traditionally male role was "totally unexpected" for Dench. "I kind of call it 'trans Deuteronomy,' is the part for me, you know." Do the cats of Cats have access to hormones? And when exactly did Old Deutoronomy transition.
It's bad enough that Cats is the worst film of the year but does it really need to come to this?!? Maybe, Dench is actually joking? Honestly, it is hard to say. But after the whole J.K. Rowling ordeal and comedian Ricky Gervais going on yet another transphobic Twitter rant, I don't have time for any more cisgender people joking about transgender people or characters.
If you're lucky enough, you might be able to watch Cats and notice Dench wearing a wedding band. This is actually thing and one of the reasons why the visual effects were so poor on the film. And yet the awful visual effects made on the Academy's short list as we head into the Oscar nominations announcement on January 13, 2020.