Netflix Is Changing The Game For Cinema
The conversation surrounding Netflix at the end of 2019 is much different than it was during awards season last year when Roma was drawing praise.
How do we know that the conversation is changing? For one, look at the silence coming from Steven Spielberg. There was a point in which he didn't want any Netflix film nominated for the Oscars. Suddenly, the Oscar-winning director dropped his argument earlier this year. The best bet is likely because of the three-hour-plus epic film from Martin Scorsese.
Many of the top directors looking to pick up an Oscar nomination got together to discuss all things cinema. Naturally, it makes sense that Netflix is a part of the conversation when films like Marriage Story, The Two Popes, and The Irishman are in contention. The members of the THR directors roundtable included Noah Baumbach, Greta Gerwig, Fernando Meirelles, Martin Scorsese, Lulu Wang, and Todd Phillips.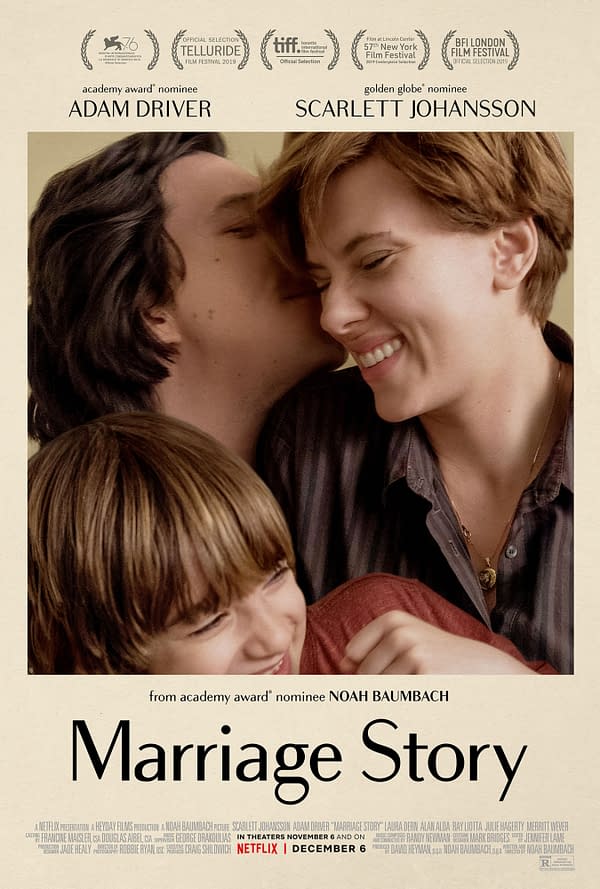 About Netflix's role in the current state of cinema:
Martin Scorsese: "We are in more than an evolution. We are in a revolution of communication and cinema or movies or whatever you want to call it."
Fernando Meirelles: "And because the audience for Netflix is much bigger than a theatrical audience, they can take risks."
Noah Baumbach: "Netflix also has made adjustments. Even as recently as two years ago, there was still no exclusive theatrical run. They would do theatrical, but it was always day-and-date. You know, I've never had a movie released wide immediately. It's always been a rollout — New York, L.A., and then you break wider. And often that's where there are bigger challenges because suddenly you are competing for theaters with giant blockbusters. In a sense, Netflix reflects the traditional independent cinema model. You get to play exclusively in theaters and then the wide break is Netflix. It's a more democratic break for these movies."
Where those three filmmakers have films getting their widest release on Netflix, there other indie studios such as A24 making an awards run with Lulu Wang's The Farewell. The filmmaker shared her own thoughts on streaming in today's era.
Lulu Wang: But with some of these bigger streaming platforms, it's about brand. And when you are an established filmmaker, you are a brand that they want to partner with. But with newer filmmakers, newer voices, you don't have a brand. You need to build that brand. They wouldn't have the energy to put behind someone like me. Their pitch is, "We have a huge global platform, we have millions of eyeballs." But if you look at the music business, you can put your music on iTunes and it doesn't matter, because people don't know how to find you.
As for Scorsese, he mostly turned to Netflix out of "desperation." As for whether he would have done the film for Netflix if there weren't a theatrical release, the Goodfellas director would only say "maybe."
The roundtable as a whole features a wide array of dialogue.