Sundance 2018: Robert Redford Talks #MeToo, Change, and More During Press Conference
Park City, Utah is the focal point of film and critics this week, as the 35th Annual Sundance Film Festival kicked off today. During the annual press conference that usually signals the official beginning of the famed film fest, SFF founder and acclaimed actor/filmmaker Robert Redford took the lead on a few hot button subjects, as well as the process for the beginning of the festival back in 1980.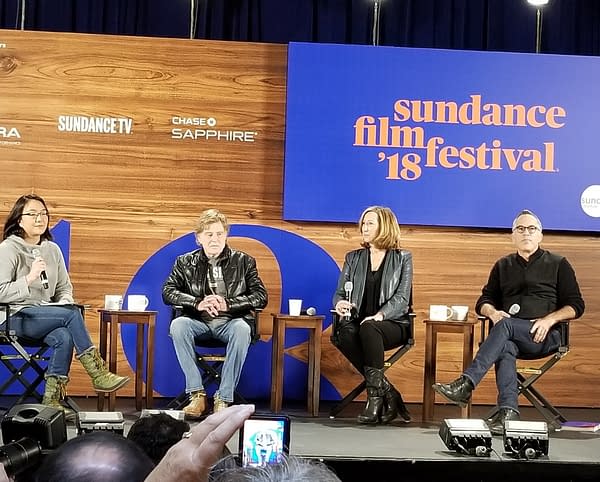 "The voices were getting to a point where they could be heard, where their work could be seen, and we could maybe create a community of artists, sharing each other's work. And with luck, that could maybe expand into a broader audience.

We didn't have the room at Sundance at the time, and I thought maybe we could use the Egyptian Theater in Park City in 1985. There were maybe 10-15 films, maybe 10-20 documentaries, and it took awhile for it to catch on. But when it did, it caught fire, and more artists realized they had a place where they could go."
On the rise of the #MeToo movement and widespread allegations of misconduct across the industry – as well as the broad changes in the industry- Redford was asked by moderator Barbra Chai (head of arts and culture coverage at Dow Jones Media Group, editor of MarketWatch Entertainment) what he was doing to address the situations:
"For my standpoint, I think change is inevitable and change is going ot come. Sometimes it can be positive, sometimes it can't.

I'm pretty encouraged right now with this period of change. What it's doing is bringing forth more opportunities for women and more opportunities for women in film to have their voices heard and do their own projects.

I'm pretty excited by that, it's a good time.

So change is producing a tipping point, changing the order of things so that women are going to have a stronger voice, and they didn't have it before. Too much control of the male dominance, but now I think it's going to be more even handed.

And I think the role for women to step forward and exercise their voices more and more is a really wonderful thing.

The role for men right now is to listen and to let women's voices be heard and to THINK about it. And then maybe discuss it, discuss it among themselves. It's a time of change that can lead to a new conversations.

At least I'm hopeful."
Executive Director Keri Putnam continued on the subject, saying that the #MeToo movement has been "incredibly moving" and "important for all women." Putnam went on to speak about the importance of representation, in film and the media, and about how it should really be the totality of all peoples.
"It's about more than a few individual men," she continued, "it's about the underlying systems of power, especially in the media industry. Who gets distribution, who gets the rights, whose story gets to be told. There's a receptivity, there is a new conversation for us, a new moment. We're not going to go backwards from here."
"We're sort of ground zero here at Sundance," Sundance Film Festival Director John Cooper said. "When you form a community, you have to form an experience for them to feel safe, so we created a code of conduct. We've had a code for our staff and volunteers for YEARS, but we needed to bring everybody in on this. The code is everywhere, it's on the badges, it's everywhere. And there's a 24hr hotline."
You can watch the opening press conference in its entirety here. The talk doesn't get started until about 13 minutes in, so don't worry, there's nothing wrong with your CPU.
Make sure you keep an eye on Bleeding Cool and #kaitlynatsundance for some live-from-Sundance coverage.
---
---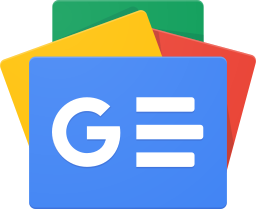 Stay up-to-date and support the site by following Bleeding Cool on Google News today!