Brad Dourif on 'Deadwood: The Movie', Don Mancini's Chucky, 'Dune'
It's been nigh-on 13 years since HBO's incredible Shakespearean Western series Deadwood was unceremoniously cancelled before getting to end it's tale of the South Dakota mining town denizens. It felt, to fans and cast alike, that the camp candle had been snuffed far too soon for the David Milch-masterclass of a show in 2006, and it's taken this long for a proper sendoff.
Rumors swirled for awhile that perhaps HBO and Milch would find common ground and do a 2-hour mini series to bring the series closure, but that didn't really happen until a decade later when a film was greenlit. The majority of the remaining cast (minus those we've sadly lost along the way) returned to Deadwood, and the release of the movie is just around the corner (Friday May 31st!). We were lucky enough to be able to speak to the actor behind the mining-camp-turned-township's medicine man Doc Cochran, Brad Dourif, ahead of the film's release. Perhaps you know him for his signature role as murderous doll Chucky across the Child's Play franchise (up until the 2019 reboot film, that is), or as Mentat Piter deVries in David Lynch's 1984 Dune.
***
Mab: I am a HUGE fan of your work, and I have to take a selfish moment to tell you Brad about my Dune fanband, Harkonnen Knife Fight.
Brad: [BIG long hearty laugh] Harkonnen Knife Fight. COOL!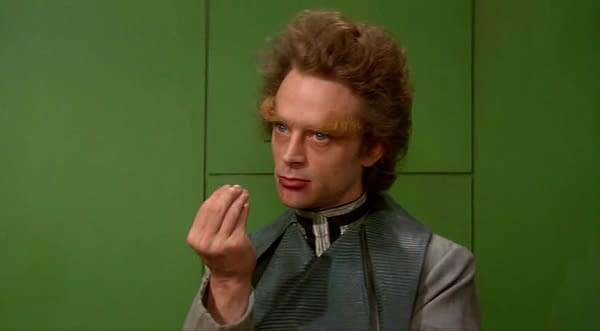 Mab: How do you feel about Denis Villeneuve's remake happening?
Brad: Oh I don't really keep up with all that, but it's a great story! A really really wonderful sci-fi series, and it SHOULD be done more than once. there's no way to get it right. The experience of reading the book, that sense of mystery of 'who are the Fremen', and Paul's change from one world to the next, his coming into his power- all of that, it's a remarkable story. No one has really been able to catch it. But maybe it's time.
Mab: Okay, but we're here to talk about Deadwood! Deadwood The Movie after 13 years! How does that feel?
Brad: First of all, I never believed it til the last minute. Wasn't until we were talking about plane tickets that I really believed it was going to happen. [after a long pause] Sad. Sad, is really how it felt. It was great to see everybody and interact, but it was brief and we all knew it was going to be over soon, so kind of sad.
Mab: How was it to slip back into the character of Doc Cochrane after so long?
Brad: Very easy. For me, the script was not extremely demanding. I had whole things that were happening that were extremely difficult to do and were highly emotionally charged, but there were none of those in this.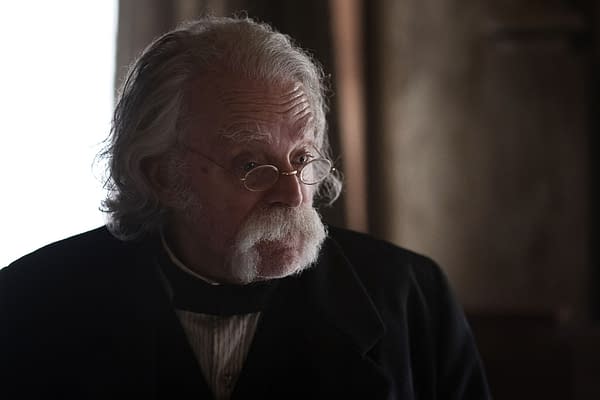 Mab: How was it to put Doc's glasses back on, metaphorically.
Brad: Well they're my prescription. [we both laugh] Although, I have progressed a bit stronger now. Since they're mine, I was really able to do that easily.
Mab: Were you at all surprised that Doc had survived as well as he did all this time, or did you expect that?
Brad: I expected that, consumption didn't kill everybody. And tuberculosis, a lot of people naturally got over it.
Mab: Doc was stubborn as hell, so that makes sense.
Brad: Yeah. He never seemed like a guy that took all that good of care of himself, but he did.
Mab: We see Doc become almost as much of Al Swearengen's (Ian McShane) confidant as Trixie (Paula Malcomson) is, maybe even more-so since Doc knew the severity of Al's actual progression of illness throughout the series and the film. Was that something that came about more naturally, or was it scripted from the get-go?
Brad: Doc is very much a Doc, he's a doctor. And he's not somebody who would get in on dealing with the "business". Not so for Trixie, she was always about the business, and was very keen and perceptive about his needs. Doc wasn't. After awhile, I think it became that Al trusted him, completely. Doc was not stupid, he did not suffer fools, and I think Swearengen respected that as well. They were allies, but that didn't mean that Doc approved of Al, I don't think he ever did. The guy was a murderer.
Mab: How was it to be back on the set again?
Brad: I've done two movies on that set I think, different movies. It wasn't odd being there, but it was 10 years later. So, my [Doc's] office is now on Main Street, that kind of thing. There's a train station, and telephone poles. The first city-wide telephone was in Deadwood.
Mab: It was fun seeing EB Farnum (William Sanderson) be kind of freaked out by this new fangled technology.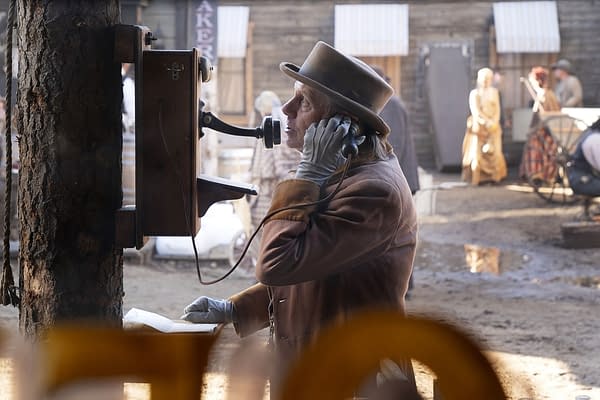 Brad: Well yeah. He's the gopher, he's the Mayor [spoiler, EB is STILL THE MAYOR], and he still gets no respect.
Mab: Was there anyone, either character or actor, you would've liked to have had a scene with in the film?
Brad: I would have liked to have had a scene with Jane [Robin Weigert], because we were scene partners for a long time. I wold have loved to work with Molly Parker [who plays Alma Garrett] again, everybody really.
Mab: How was the audience response at the LA premiere?
Brad: It was a love fest. And you know, this was sort of a necessary thing, because now it has an end to it. Before it was just cut off, kind of like My So Called Life where you're just like 'WHAT?'. One thing I'll always remember about that, is absolutely no idea why they ended that series. And that's a feeling with Deadwood, that it was a hit, but it got ended anyway.
Mab: To change gears- one of the other properties getting a remake this year is something you have strong ties to- Child's Play [2019's reboot has Mark Hamill in the role of Chucky]. Don Mancini is supposedly still currently working on another version, not that film version, as a tv series with SYFY, do you have any plans to be a part of that?
Brad: Don Mancinci's tv series is happening. it's going to happen. Yes, yes absolutely. We've spoken more than once, and absolutely. It's his baby, he invented it, it came from him, he's the real source. And he's managed, on more than one occasion with a shift in the genre to really find an exciting and different way of doing it, and it's always worked. I think it's pretty good, and I don't feel that way about most things.
I mean with Chucky, we're not talking about the deepest level of human nature or anything like that [we both laugh] but it's great fun. And Don knows exactly the right tone, every time.
***
Thanks again so very much to Brad for his time, and to HBO for allowing me the opportunity to speak with him about this film.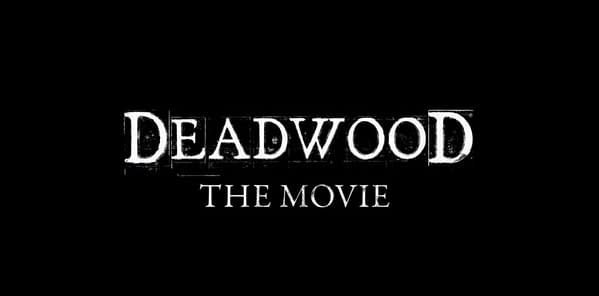 You can catch all three seasons of Deadwood on HBO NOW ahead of Deadwood: The Movie hitting the cable channel on Friday May 31st.