[Sundance 2019] Leaving Neverland Review: A Gut Wrenching and Grueling Documentary About Serious Abuse Allegations
[rwp-review-recap id="0"]
Leaving Neverland, a four hour brutal, graphic, and unflinching look at the terrible allegations made against Michael Jackson and the impact they made on the victims and their families.
Director: Dan Reed
Summary: As one of the world's most celebrated icons, Michael Jackson represents many things to many people—a pop star, a humanitarian, a beloved idol. When allegations of sexual abuse by Jackson involving young boys surfaced in 1993, many found it hard to believe that the King of Pop could be guilty of such unspeakable acts. In separate but parallel stories that echo one another, two boys were each befriended by Jackson, who invited them into his singular and wondrous world. Seduced by the singer's fairy-tale existence and enthralled by their relationship with him, both boys' families were blind to the manipulation and abuse that he would ultimately subject them to.
Leaving Neverland is a documentary that, at time of writing, only a select few people have actually seen but everyone seems to have an opinion on. The Sundance screening in Salt Lake City had increased security with a bomb-sniffing dog, police in the theater, thorough bag and coat checks, and wand before you could even get through the doors to the actual theater. Attendees were warned that the documentary was very graphic and there were mental health providers on site if you needed someone to talk to. The manager also outlined the exits "in case of an evacuation". It was not a typical Sundance screening and while the rumors coming out of the screening the night before talked about a very intense experience, that word turned out to be inadequate to describe the next four hours.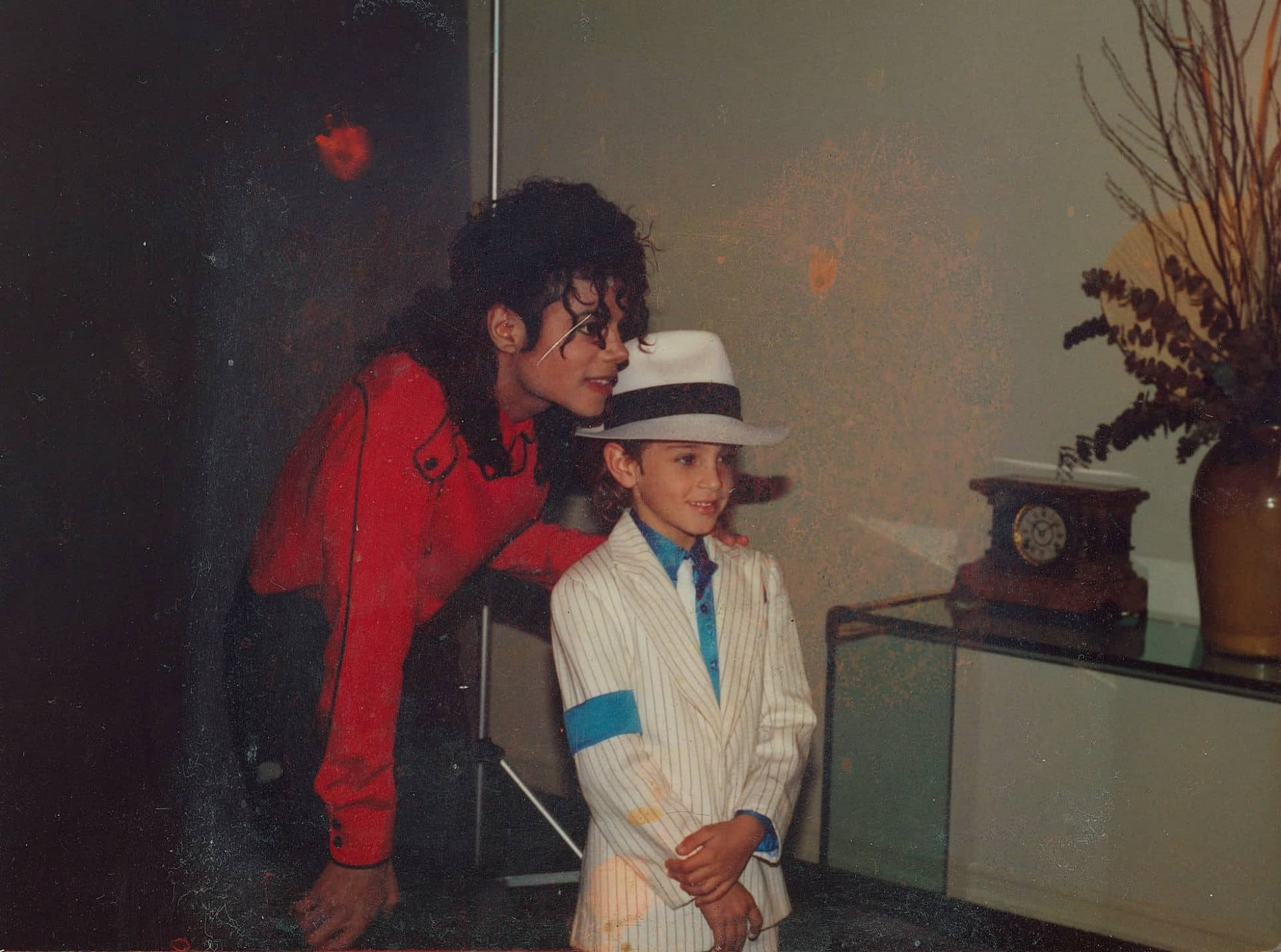 Director Dan Reed does not wait long to begin with the allegations made against one of the biggest pop stars of all time. We meet the two alleged victims, Wade Robson and James Safechuck, as they talk about how much Michael meant to them. We see them talk about how he inspired them, shaped their lives, and then Robson looks directly at the camera and says that Jackson abused him for seven years of his life.
Part one of the documentary follows the young lives of Robson and Safechuck. We learn about how Robson idolized Jackson from the moment he saw a videotape of "The Making of Thriller". We learn about the initial encounter between Safechuck and Jackson on the set of a Pepsi commercial. The documentary also takes the time to interview both Robson and Safechuck's families including both of their mothers. The question of how a mother could let a child sleep in the same bed as a man in his thirties is not quite answered, but everyone explains how Jackson's persona made them think he was a member of the family.
However, the moment Safechuck begins to explain the sexual aspects of his relationship with Jackson, the air seems to leave the theater. It was like everyone forgot how to breathe in that moment. From there, no one holds back. Safechuck and Robson allege years of gaslighting, abuse, and grooming. This included moments like Jackson running drills with Safechuck to see how fast he could get dressed so they wouldn't get caught, and telling Robson that if they did get caught they would both go to jail for the rest of their lives. They detail Jackson telling them both that they couldn't trust their families and women in particular, and feeling jealous when they were inevitably "replaced" by younger boys. Safechuck at one point shows a gold band lined with diamonds that he claimed Jackson gave him in a mock wedding ceremony. His hands shake as he talks about his love of jewelry and how Jackson would reward him with jewelry when he performed sex acts.
It's harsh and graphic to the point of being nauseating. These two men lay it all out for us to see as we watch this documentary, while we also learn of how Jackson continued to manipulate these boys well into their teen years. Both the victims and their families describe the lavish lifestyle that Jackson would give them when he was around, and how he made himself feel like part of the family. Both Safechuck and Robson's mothers talk about seeing him as one of their children. We hear some voicemails left by Jackson for Robson and a mock interview with Safechuck done on a private plane while the then ten-year-old was on tour with the pop star. We see the faxes that Jackson sent to Robson's home and the pet names including "little one". We see this combined with pictures and footage of Jackson around children that become increasingly hard to watch.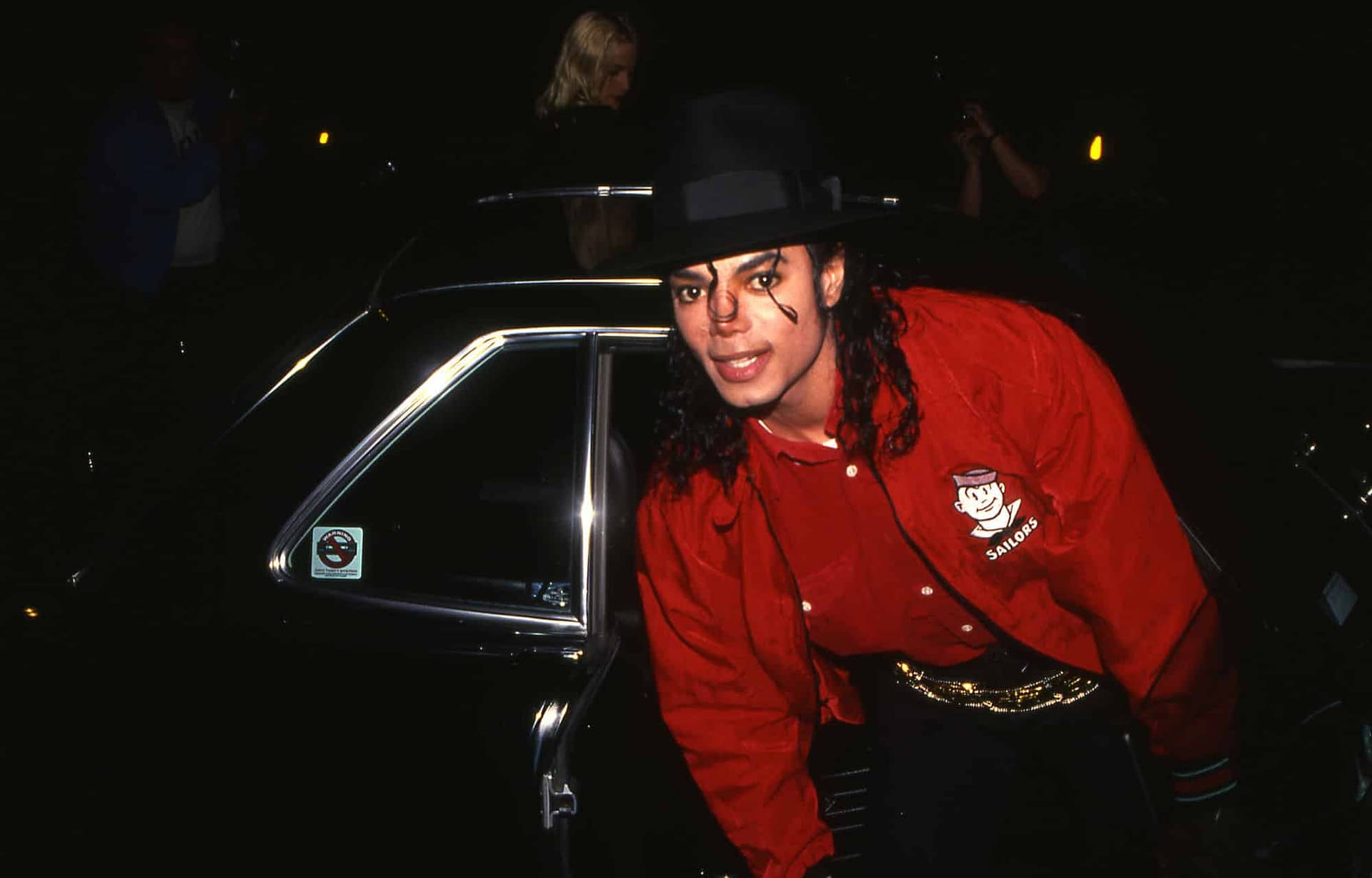 After a brief intermission, we move onto the second part of the documentary. The film now examines the various court cases and the parts that Robson and Safechuck played in them. They both explain why they felt the need to lie to friends and family about the abuse, the line of thinking they both had, and they don't try to excuse themselves for it. They both honestly explain why it made sense to keep this secret. Robson spoke about the 2005 court case and why he felt compelled to lie to the court to help a lifelong friend.
As the two victims move into adulthood we see the effects of the alleged abuse has taken on them personally. They both suffer from depression and mental health issues. Robson, in particular, has a very strained relationship with his family as Jackson was the reason his mother moved him and his sister from Australia to LA, effectively breaking up his family. His father never recovered from that and eventually took his own life. The abuse allegations have a ripple effect throughout both of these family's that still impacts them to this day. Safechuck says at one point, "secrets will eat you up," and, "I don't think time heals this one. It just gets worse." Robson goes on to say "I want to speak the truth as loud as I spoke the lie."
Reed, Safechuck, and Robson emerged at the end of the documentary to do a twenty minute Q&A. The first thing the moderator asked was what it was like to see the support from the audience like this. Robson said in a voice cracking with emotion:
Thank you so much. I've never witnessed public support for this story. You know, thankfully I've had it from my family and friends, but most of the public reaction has been negative and adversarial. I don't quite know how to put it in words, but it's, uh… it's very different. And… Thank you.
Safechuck went on to add:
I feel the same way, it's strange to be embraced. It warms my heart. It does feel amazing.
Robson in particular, who defended Jackson on the record multiple times, clearly grapples with the fact that he wished he could have stood up sooner.
I really wish that I could have been ready. You know, when I was eleven, when I was 22, at any time in between… to tell the truth. And maybe I could have given those victims validation and justice. When I was 22, if I would've been able to tell the truth he might've gone to jail. It's a good chance. But I couldn't. I wish I could have.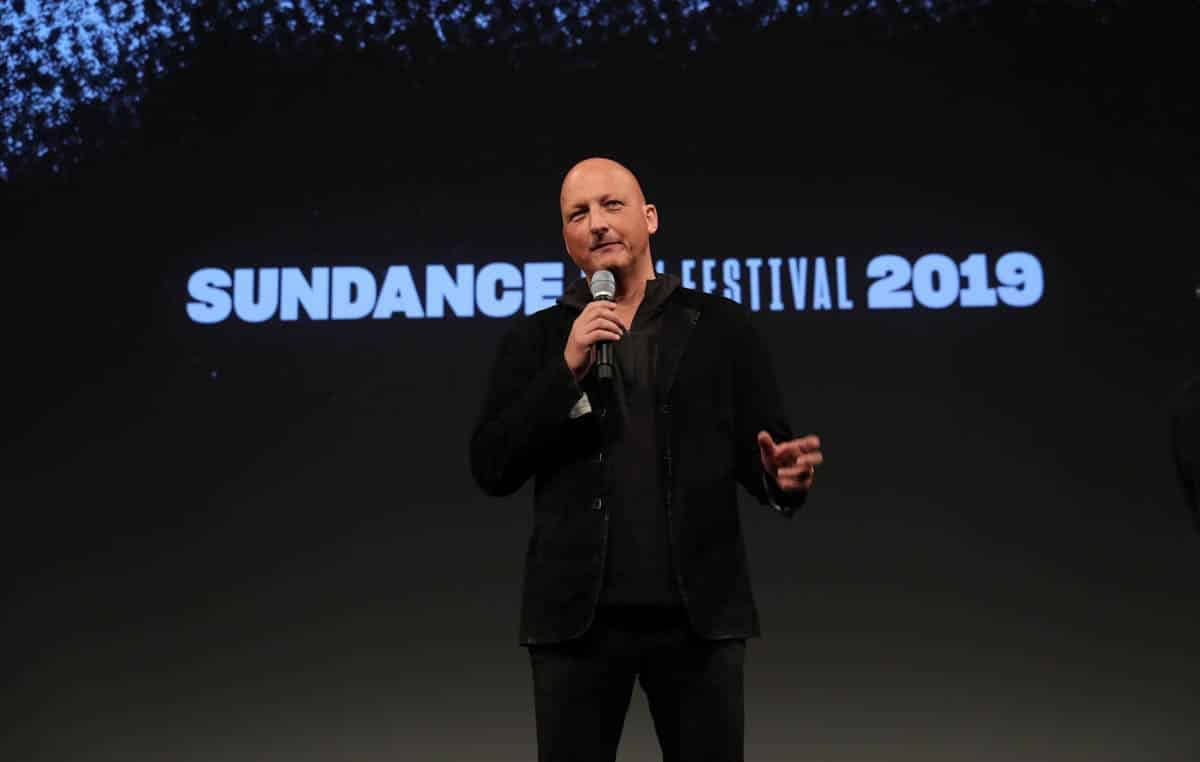 The host brought up the backlash against Sundance, the film, and HBO for this documentary. Reed assured the audience that Safechuck and Robson were not compensated for their part in the movie. Robson explained why he believed a lawsuit was the best way to tell his story and how he hopes it can change things in the future.
For me, the hope in backing up to deciding to do the case against Estate was to try and find a place, a platform where I could tell my story. We have certain structures where stories or concepts are taken seriously. The law is one of those places for us, for something to be listened to. Knowing I couldn't control what anybody thought or anybody believed, but just trying to find a place where it'd be taken seriously enough to be listened to.

We'd never had any thought about a film or anything; this guy Dan comes out of nowhere with this idea. Once sitting down with him and getting a sense of his integrity and his intention, and just wanting to take the time to be able to tell the story in a detailed way, and kind of realizing that I've never had that opportunity to tell it in this detail at this length.

And for me, the greatest hope being that it could offer some comfort to other survivors and hopefully by being able to tell the story in this detail, and all the complexities of it, to try and raise some level, any level of awareness for parents and for teachers and for anybody that's responsible for children. To make any level of impact on prevention.
Safechuck echoed those sentiments saying that the lawsuit is a way for them to fight back and show people what it's like to be abused as a child.
The lawsuit is an act of fighting back, and the law is the stage for us to do that. So those are the tools that we have as victims, to fight for little James. The movie was a chance to shine a light on sexual abuse. Give people a chance to get an in-depth look at what it's like to be abused and hopefully do some good.
Both of the men acknowledge their immediate families and concern for their children going forward, and how hard it was for their families to watch the movie because of how graphic it is. One thing that was brought up in the Q&A the previous night in Park City was the idea that diehard fans wouldn't believe them. Robson, as per The Guardian, actually understands that trepidation.
"I understand that it's really hard for them to believe because, in a way, not that long ago, I was in the same position they were in," Wade said. "Even though it happened to me, I still couldn't believe it. I couldn't believe that what Michael did was a bad thing up until six years ago. So I understand. We can only accept and understand something when we're ready, and maybe we'll never be ready. Maybe we will. So that's their journey."
The lingering feeling of unease followed everyone as they walked out of the theater. There were shellshocked faces and people who didn't seem to know how to react. There was someone gagging–like they were trying not to throw up–in the women's bathroom. I walked to the theater, and for just under a mile on my way walking back, my hands shook and I had tears in my eyes. I stared at the ground unable to come to terms with what I just watched. It's been hours since I watched the film as I write this, and I still have a knot in my stomach and a lump in my throat. Those four hours will linger with me more than any horror movie I might see this Sundance.
Leaving Neverland is an extremely vital four hours to watch. There are fans decrying it before watching a single moment of the documentary. If they choose not to believe after those four hours, that is on them, but as a look into the minds of what it's like being an alleged victim of child sexual abuse, it is incredibly important. Those two put it all on screen; the least we can do is listen before deciding that they aren't worth listening to.
[rwp-review-ratings id="0"]
[rwp-review-form id="0"]