Superstar Shakeup: The WWE Trades That NEED To Happen
Vince McMahon announced on Raw this week that change is coming with a "Superstar Shakeup," which I'm guessing is the new "WWE Draft." How things are going to shape up are anyone's guesses. It's all speculation and as time has shown us in the previous brand-split that nothing is ever certain until it happens on television. So in no particular order, here's a brief list of who should be switching brands and why. Now just to keep things simple: we're not talking titles, cruiserweights or NXT, because that's all a guessing game when it comes to Vince's weird strategy. Honestly, it wouldn't shock me if they suddenly killed off all the secondary belts and started having roaming champions again. And you never know who will get called up or moved around in the lower brands, so me saying "Bobby Roode should be on Smackdown now" is just futile.
Sami Zayn to Smackdown So the entire point of splitting the brands is to highlight stars that would normally get overlooked and flounder on a card filled with a dozen main event guys who will just play musical chairs with the same 12 spots. In theory, this should have worked great for Sami Zayn's character, especially coming out of Battleground with the best possible win he could have gotten out of Kevin Ownes, sans a Wresltemania title match (which we probably won't see for a long while with eight part-timers in the way). Beyond his brief David/Goliath story with Braun Strowman, name one thing he's done to stick out on Raw. Go one, I'll wait. … Yeah, exactly. He's cannon fodder for the people being pushed. By now he should have had the U.S. title, or at least a run with the tag belts with someone else in his same position. Moving to Smackdown and competing for the Intercontinental title (with an eventual win) would give the fans what they want and lineup the potential dream match of Zayn vs. Styles.
Carmella to Raw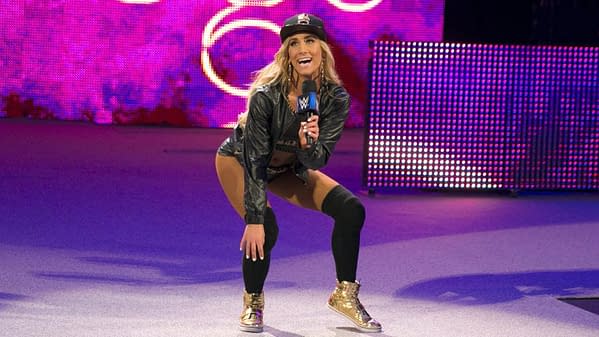 She may be doing okay with her heel shtick on Smackdown, but let's be honest here, she's getting nowhere near a Woman's Championship as long as she's doing comedy bits with James Ellsworth. Carmela's best work was in NXT when she was with Enzo & Cass, both as a competitor and a pseudo-manager at ringside. Even when she was getting jeered by the crowd before they moved up to the main roster, they were a solid trio. She could be the best woman heel on the brand if she got to speak her mind at people like Bayley and Charlotte, and freshen up the mix of her old running mates who have gone stale since December. And to top it off, she is in real life dating Big Cass, so this would also put a couple back together on the road. Trust us, it's a better move.
Cesaro to Smackdown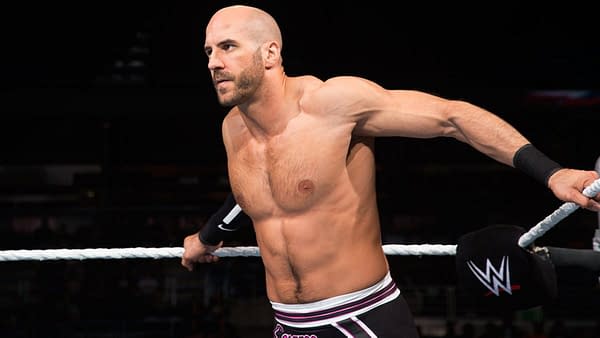 I know, you've finally gotten used to team Celtic Swiss. They even got matching pull away tuxedo tops and kilts. Here's the thing: Him and Sheamus were thrown together as an experiment and it primarily got over because the fans love Cesaro so much. We all remember Vince's thoughts on the Swiss Superman from his Stone Cold Podcast appearance, which was kind of a dumb thing to say about "fans caring about you" when they clearly do. Aside from an I.C. Title run, the only thing missing from his resume is a world title in the company. And considering how clogged that sewage pipe is at the moment on Raw, the best place to even look like he'd have a chance is on Smackdown where his character could flourish. Plus, tell me you don't want to see him fight Shinsuke Nakamura…
Becky Lynch to Raw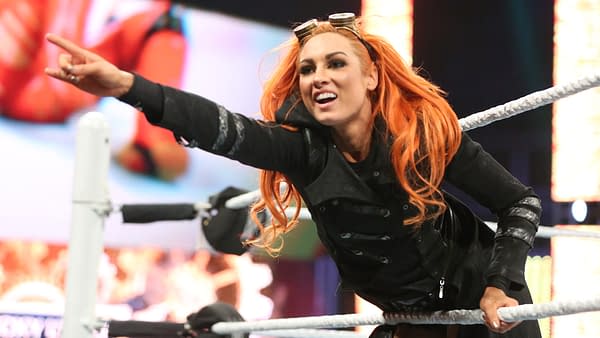 I don't believe there's anything wrong in the statement I'm about to make: Becky has done everything she can on Smackdown. When she was brought over to the brand, she was the anchor of that women's division, period. You can make a case for Natalya, but when you're picked third above most of the men's roster on TV, that's a statement from the back! They trusted her to make that end of the women's division strong as their inaugural champion, which she did for months. Then she took the losses from Alexa Bliss to help her ascend as their primary women's heel champion. Since then she's been screaming "Straight Fire!" a lot and had an amazing Wrestlemania outfit that looked like Aloy from Horizon Zero Dawn, but she hasn't felt like a contender to the belt since putting over Bliss. On Raw, she could reign supreme as a babyface and freshen up the battles between some of her fellow Four Horsewomen, and possibly become the first woman to hold both titles since the split. That seems like some real fire to me.
Bo Dallas to Smackdown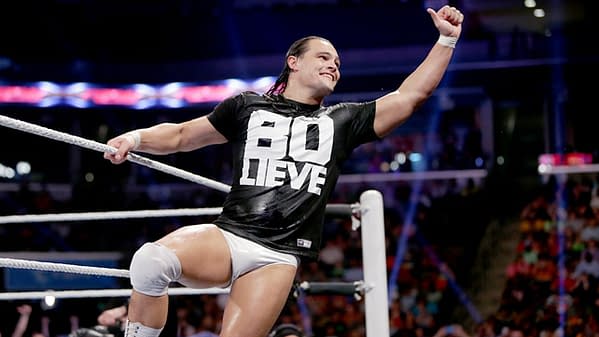 Here's the thing about Bo… I never Bo-lieved that he was going to succeed on the main roster with his current character. There's only so much you can do with the obnoxious heel with an undefeated streak. And while his brief "dark" run on the brand split was a nice change of pace, it was quickly scraped as we only occasionally see him on Main Event. On Smackdown he's got at least two options since he's not cruiserweight enough to be on 205 Live. He can either make his Bo-lieve campaign even campier and get wins over people like Simon Dean used to with a bit of cheating and a hint of evangelical speech to it, or he can grow a beard and finally join up with his real brother Bray Wyatt as the "true brother" of the Wyatt Family and become the runt with an evil streak looking to hurt people. Either way, it's far better than taking a lost to Sin Cara or Titus O'Neil every third week.
Dean Ambrose to Raw
Writers and bloggers love to write the words "the Dean Ambrose experiment failed." Well, yeah, it kinda did. But I get the impression from watching interviews and hearing stories about backstage cluster-writing sessions that Ambrose is 50% getting the early CM Punk treatment and 50% screwing himself over. In his documentary, Punk said people used to write scripts for him trying to sound like him, and he'd tear it up in front of them. Considering we've seen Ambrose as WWE Champion wearing a foam cowboy hat and making jokes at AJ Styles, I get the impression he isn't doing that backstage and is nowhere near the guy was in CZW or even FCW before it became NXT. Maybe the machine is getting to him, but his character appears burned out. Ambrose is a wasted talent on Smackdown who should be the next Stone Cold, especially since he's still over with the crowd and people seem to want to see his mean side again from The Shield. I say give it to them on Raw. Sure, it'll be a little crowded with Roman and Rollins around, but screw it. I'd like to see Ambrose attack Finn Balor or maybe Xavier Woods if they ever break up The New Day, and watch him spit acid into the mic on everything they stand for.
Sasha Banks to Smackdown
You can't have all Four Horsewomen on one roster. You just can't. Look at the way they play hot potato with the belt on Raw and you see why. Sasha needs a change of pace and every woman on Smackdown can give it to her. Especially if she went the route of the selfish self-made heel like she was in NXT. It's nice that the fans cheer for her these days, but she got over better in NXT being one of the women everyone loves to hate. She could take the Women's Championship and run with it for a solid year and not have a bad match with anyone. She can come back and challenge Becky, Bayley, Charlotte, or all three at once in the eventual fatal four-way we know we're probably getting at Wrestlemania somewhere down the road. But right now she needs her mojo back beyond being Charlotte's equal rival or Bayley's best friend, and there's no better way than to make her a dominant heel who cares for no one.
Apollo Crews to Raw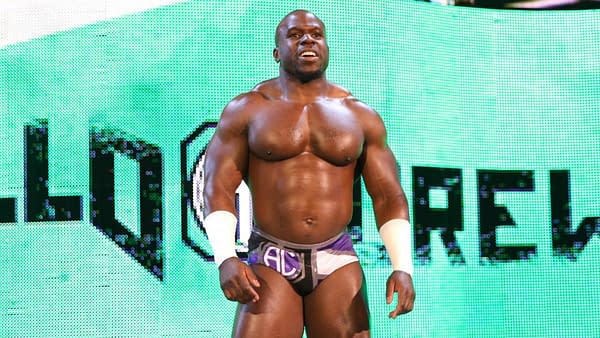 Apollo had the misfortune of being a super babyface with a name too close to a Rocky character. Not the worst character flaws WWE ever put on someone, but no matter what happens to Crews at least he can say "Hey, at least I wasn't The Red Rooster or The Boogeyman." Crews is a decent character who has potential, but it's not happening on Smackdown. On Raw, he could look like a powerful face who, for lack of a better analogy at the moment, could stand up to bullies and people causing havoc in the locker room. Hell, you could make him the fourth member of The New Day and it would be better than being a sidekick to Kalysto. And at least on Raw, he might look like a real contender for the U.S. Title rather than the guy who always came up short for the I.C. Title. If it doesn't work on Raw, it may never work, but at least it's worth a shot on a show with more heels to work with.
Curtis Axel to Smackdown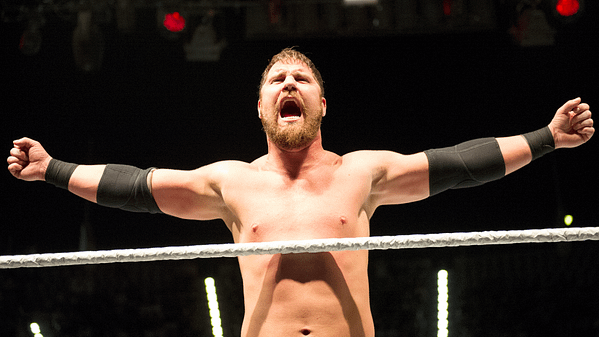 One of the few men who got swept under the rug but hasn't been released is Curtis Axel, and I believe it's because they know he's a hard worker. He was the dude they turned to when The Rock needed to get back into shape for Wrestlemania, and is usually selling hits like hell in his one-on-one matches nearly to the degree of his father, Curt Hennig. Now I know that just being the son of a legend doesn't guarantee success or failure. Ted DiBiase Jr. floundered after Legacy disbanded, whereas Randy Orton took off after a couple hiccups and an injury. But if you want Axel to get over, he needs to get the hell off Main Event and stop being the go-to guy to take a WMD Punch from Big Show. He could be a solid Intercontinental Champion with a bit of an obnoxious and arrogant side if you got him back on a winning streak that looked legit, maybe even a World Title contender like his father was in '90/'91. But the only way to do that is to give him a new playground to succeed on.
Dolph Zillger to Raw
This is a bit of a hard one for me to write because I enjoy his work, but the sad fact is that Ziggler is dead in the fans eyes. Sure, he gets a pop when he comes out because people know he's about to risk breaking three ribs and his neck to make his opponent look awesome. But as a lead character, he's never coming back as a credible threat as either a heel or a face. The company just failed to pull the trigger on him too many times, especially after his concussion during his World Title reign. The closest he came was in 2014 after the Survivor Series win he picked up to banish The Authority. His run with The Miz last year was cool and helped elevate both men's status, but Miz went on to better stuff and Ziggler turned heel again to fight with… I can't remember anything memorable beyond Kalysto. On Smackdown he's just being a dick heel picking on people and being the showoff, but on Raw, he could be the guy who screws people out of championships (because he didn't get his shot) and elevates their game for a PPV before they're put back in the title picture, even if they lose to him. A little twist on the old system where fighting Andre got you ready to fight Hogan, as Andre never suffered and it forced you to get better on camera. Because honestly, give me a better option with him that doesn't end up turning him into a complete "jobber to the stars."