There were quite a few big movies opening at South by Southwest (SXSW) 2018 this year, but one of the bigger ones is Blockers. It's a sex comedy in the vein of American Pie, only with a pretty big change: the point of view. In this movie we're watching a bunch of teen girls deal with their sexuality in various different ways instead of boys. One of the actresses playing these young women is Gideon Adlon, who spoke to us on the red carpet for the premiere. When asked how she would describe the movie, she likened it onto another successful teen sex comedy:
Superbad. A female version of Superbad.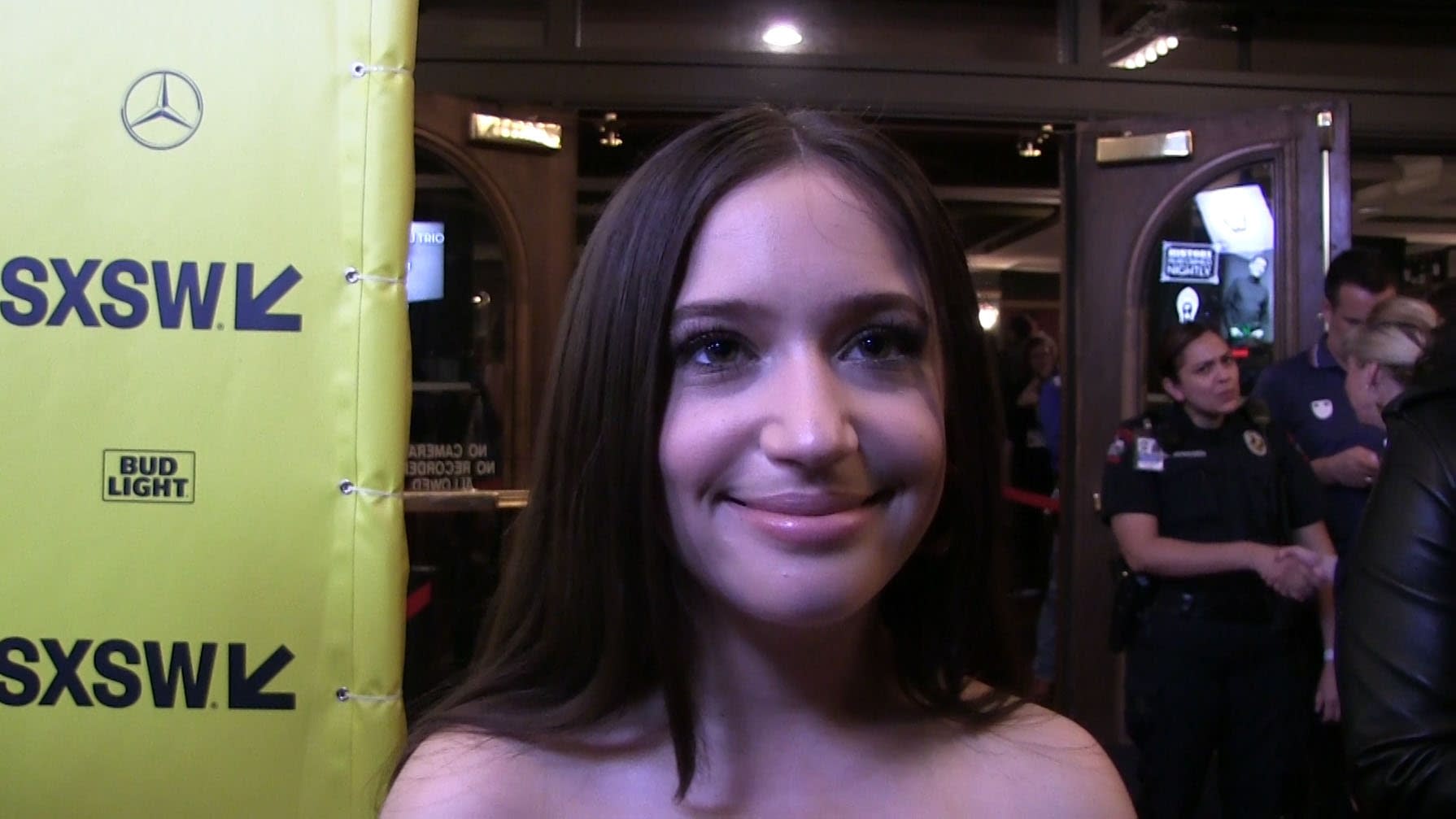 When it comes to her character, Adlon had a bunch of different adjectives that she used — but didn't give away any spoilers.
Edgy, smart, nerdy, smart, confused, amazing high school girl trying to figure herself out.
For more from Adlon from the red carpet, be sure to check out the full interview below. As for the movie, you can find a review right here.
Summary: Three parents try to stop their daughters from having sex on prom night.
Blockers, directed by Kay Cannon, stars Leslie Mann, John Cena, Ike Barinholtz, Kathryn Newton, Geraldine Viswanathan, and Gideon Adlon. It will be released on April 6th.
Enjoyed this article? Share it!