[SXSW 2019] Pet Sematary: A Thrilling Ride Bound to Chill Audiences to Their Bones
Pet Sematary is a thrill ride that is bound to chill audiences to their bone. Closing the last night of the SXSW (South by Southwest) Film Festival, the film premier brought audiences to their feet in a well-deserved standing ovation. It's bloody, it's scary and brilliantly acted. However, we shouldn't overhype this too much. While it's incredibly serviceable in adapting the source material and remaking the 1989 adaptation, this doesn't necessarily tread any new ground.
[rwp-review-recap id="0"]
Jason Clarke carries the film as the science and logic-driven Dr. Louis Creed and patriarch of our family, who moves his family to the woods of Maine to get away from the hustle of the city. And, of course, creepiness ensues as the family finds a pet cemetery on their property and creepier secrets in the woods beyond. While we've known for a long time how great Clarke can be as a leading action or dramatic character actor, a lot of what he has to do here actually ends up providing some comic relief in the small moments of lightness in between jump-scares. Amy Seimetz also does a great job as Rachel, the wife, and mother who is haunted by guilt over the death of her sister, memories of which seems even more present in their creepy new house.
Even more astounding are the performances of 9-year-old Jeté Laurence and twins Hugo Lavoie and Lucas Lavoie who truly carry the film as the Creed children. John Lithgow is also great as Jud in the kindly neighbor role, also providing some of that lightness in comic relief we need as well. He also delivers a likely unintentionally funny line (that I won't spoil) that has to do with the name of the family's cat and his familiarity with its namesake.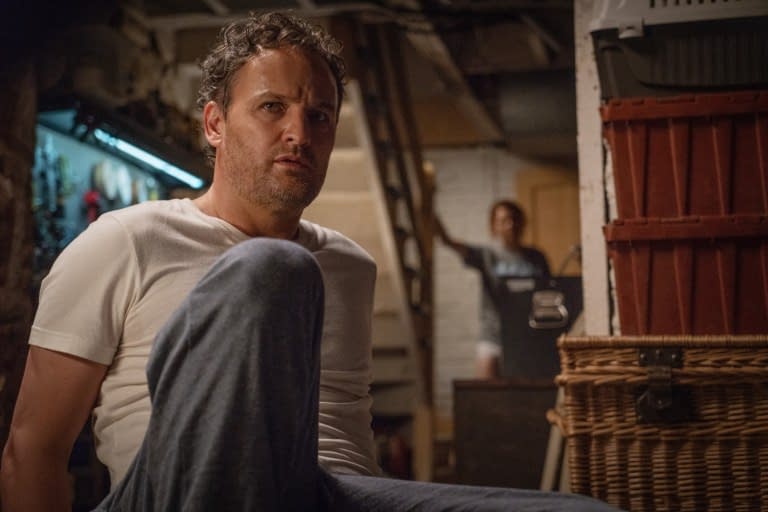 While the film is definitely a crowd-pleaser, it's hard to say what this really has to say for where we are in 2019 in a world where Hereditary and It Comes At Night are the bleeding edge of what indie horror films are bringing. After seeing Hereditary, I slept with the lights on for three days. I'll sleep soundly tonight despite some of the gorier images and real scares of the film.
Indeed, this feels very much like the remake/reboot that it is. The original Stephen King novel is a great rumination on grief, loss, and science/rationality meeting the supernatural. While those themes come forward in the film, it's only passingly. Even compared to a similar attempt at a remake of It, this has less fun with the source material. The film relies as much on jump-scares as anything else to provide its horror, and you're going to have to bring more than that these days.
But what it does get right is a slow-burn of dread, grief, and loss as this freight train chugs along towards its inexorable conclusion. The film's atmosphere is really great. A strong score as well as a beautiful sense of place and cinematography that borders between the mundane and the spooky — exactly what you want in this type of film. There are also some nice homages and Easter eggs to other Stephen King properties in the film.
Regardless, the performances are great and this certainly feels like it was made for mainstream audiences more than horror lovers looking for an edge.
[rwp-review-ratings id="0"]
[rwp-review-form id="0"]