Syfy Cancels Hunters And Shifts Finale To Midnight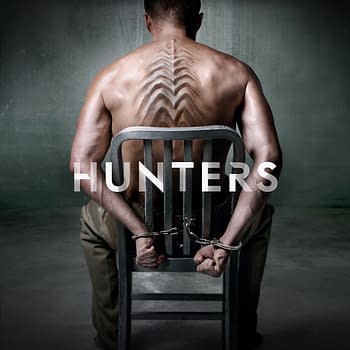 Syfy has cancelled Hunters after just one season. The series from executive producer Gale Anne Hurd (The Walking Dead) adapted the Whitley Streiber best-selling novel Alien Hunter. It was the story of a Philadelphia cop searching for his missing wife that ties into a clandestine government agency that hunts extraterrestrial terrorists. The series starred Nathan Phillips, Britne Oldford and Julian McMahon.
The finale of the 13 episode season is being burned of quietly, showing Monday night at Midnight.