Quentin Tarantino is Still Open to Kill Bill 3 After Making a Comedy
There have been talks about the immense desire for the third chapter of Quentin Tarantino's Kill Bill for the last decade, initially believed to have concluded the story of Beatrix "The Bride" Kiddo. The second installment of the Kill Bill films ended on a lighter note with The Bride having relocated her (assumed to be deceased) daughter and ending the assassination squad that attempted to end her life.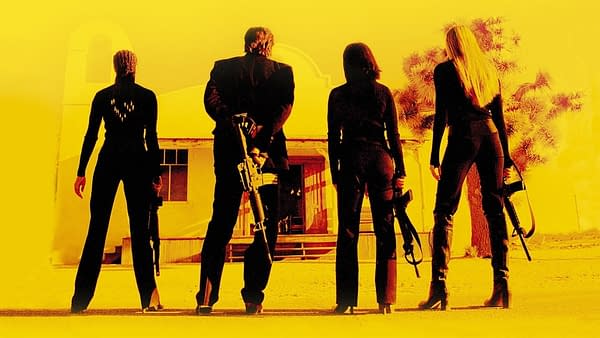 Even though it seems happy enough, Tarantino has often suggested that the story could live on, expressing ideas about Nikki Bell growing up and seeking revenge, the daughter of The Bride, Sofie Fatale, and plenty of other scenarios. While we always get some traction before backsliding, Tarantino was recently asked about the prospects of a Kill Bill 3 (again) and teased that it could still very well happen.
During an appearance at the Rome Film Festival, the writer and director was the recipient of a lifetime achievement award from Italian horror maestro Dario Argento, where talk about his next project was inevitable. According to Variety, Tarantino says he has "no idea" what his next film might be – but when asked by an attendee if Kill Bill 3 was in the running, he replied with, "Why not? But first, I want to make a comedy."
Suggesting that Kill Bill 3 wouldn't count as its own film (viewed as a chapter to a broader story), the director added that his comedy film might include some familiarity from the world of Kill Bill itself. Tarantino then elaborates, "It's not like my next movie. It's a piece of something else that I'm thinking about doing — and I'm not going to describe what it is, but part of this thing, there is supposed to be a Spaghetti Western in it." He also clarifies, "I'm looking forward to shooting that [thing] because it's going to be really fun. Because I want to shoot it in the Spaghetti Western style where everybody's speaking a different language."
After the director tries his hand at an unconventional comedy, would you enjoy seeing him return to the fleshed-out world of Kill Bill?