Teen Titans Go! To the Movies More Successful Than Justice League After One Weekend
Positioning itself as potentially the new core franchise of the Worlds of DC (™), the officially branded new name of the cinematic universe formerly known as the DCEU, Teen Titans Go! To the Movies brought in $10.5 million in the North American box office and an additional $1 million internationally in its opening weekend, performing significantly better than last November's Justice League, the previous DC movie installment.
Yes, Justice League made $93.8 million dollars at the box office in its opening weekend and ultimately brought home $657.9 million in total box office gross. But thanks to a massive budget and other costs, including advertising, reshoots, and Henry Cavill digital mustache removal, it ultimately lost money for Warner Bros, even causing DC Films head Jon Berg to pay the ultimate price. On the other hand, Teen Titans Go! To the Movies was made for a remarkably low $10 million, meaning the movie has already made more of a profit than Justice League.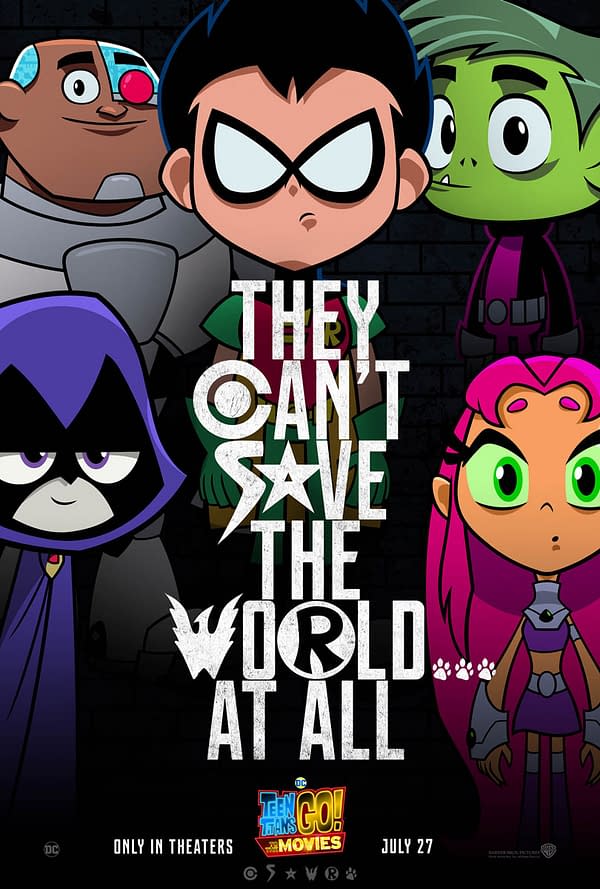 Of course, another thing that sets Teen Titans Go! To the Movies apart from Justice League is a lack of controversy over the Vision of its director. Justice League suffered from a mixed reaction from fans due to Warner Bros's decision to hire alleged fake feminist Joss Whedon to recut the film after original director Zack Snyder left due to a personal tragedy. Many fans were unhappy with the fact that Whedon replaced all the kickass Superman scenes with scenes of Cyborg saying "Booyah" and removed Wonder Woman's lust for killing. As a result, fans immediately began demanding that Warner Bros. release the Snyder Cut of Justice League, dividing the fanbase between hardcore Snyder loyalists, known as Snyderbronies, and fans of Whedon's clearly inferior cut. In contrast, no one has demanded that Warner Bros. release a Snyder Cut of Teen Titans Go! To the Movies, sparing the movie from the controversy and negative press.
It's unknown whether Warner Bros. will rethink their superhero movie strategy in the wake of Teen Titans Go! To the Movies' astonishing success, but results can't be denied, and if given the chance between a sequel to Justice League or a sequel to Teen Titans Go! To the Movies, it's clear which one would be a sure thing and which would be a gigantic risk.