Posted in: Horror, Movies | Tagged: 80's slasher, death proof, don't, edgar wright, eli roth, eli roth thanksgiving, grindhouse, netflix, nicholas cage, planet terror, quentin tarantino, rob zombie, robert rodriguez, shudder, thanksgiving
---
'Thanksgiving': Our Now Annual Plead For Eli Roth to Make The Film
Thanksgiving needs to happen, it is as simple as that. In what will now be a annual plea from us to you Eli Roth: Please make this film. We really want to see it.
Eleven years ago, Robert Rodriguez and Quentin Tarantino combined forces for Grindhouse. Aiming to capture the exploitation cinema of the 70's, the films they created for the double bill, Planet Terror and Death Proof, had all the cheap effects and film burns you could hope for. They even had not only old school refreshment ads and such, but other directors created trailers for fake films to show before and in-between the main features. Rodriguez did one for Machete, which became a feature film with a sequel. Edgar Wright made one called Don't, a send up of the Hammer House of Horror style, and Rob Zombie did one for Werewolf Women of the SS, which featured one of the best Nicholas Cage cameos ever. The last one however made a big impact when the film was released in theaters. Eli Roth's Thanksgiving.
The trailer is below, and it goes without saying: SUPER NSFW. We warned you if you haven't seen this already…
A total throwback to the 80's slasher films of old, the extreme violence and nudity actually almost got Grindhouse an NC-17 rating alone.
"Instead of seeing it spread out in a feature, watching it all jammed together non-stop makes it more shocking. But we had a great discussion with the ratings board. They got it. Once they saw it with all the bad splices and the distress and scratches they were fine with it."
Eleven Twelve years later, we horror fans still wait for this film to actually be made. Roth of course has been asked constantly over the years about Thanksgiving, going as far as saying last in 2016 that they have been taking a wack at it during a Reddit AMA:
Have a draft not totally happy with. I want to put some more work into it so the film lives up to the trailer. We have the story and mythology cracked so now it's about getting the kills right.
Grindhouse did bomb pretty hard at the box office, killing plans for the trailers to all get spin-off films and such, but box office is not as much a worry anymore. Sure, seeing this with a theater full of horror fans would be the way to see it, but it doesn't have to be that way. Now that we have streaming avenues like Netflix and Shudder, a major studio is not the only one who would have to step up and get Thanksgiving done. Keep the budget low, keep the spirit alive, and it would be a complete home run. I mean, this synopsis he told to Rolling Stone in 2007 says it all:
My friend Jeff… we had the whole movie worked out," Roth told the magazine. "A kid who's in love with a turkey and then his father killed it and then he killed his family and went away to a mental institution and came back and took revenge on the town.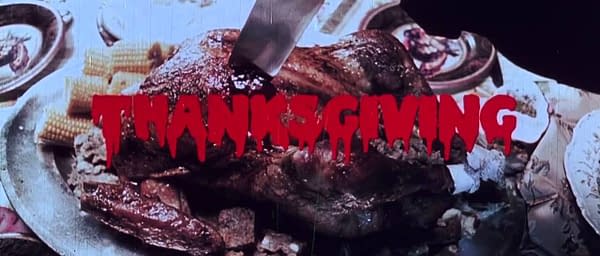 This is one of the great movie crimes in the last decade. We need this film made. In this new golden age of horror and throwback culture, Thanksgiving would be the ultimate release for horror fans. It would instantly become a cult classic, shown at midnight movie showings and such forever.
So remember this week when sitting down to dinner with your family and friends this Thursday:
White meat, dark meat. All will be carved.
---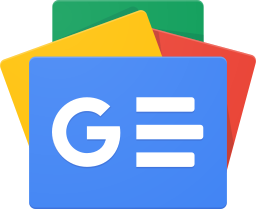 Stay up-to-date and support the site by following Bleeding Cool on Google News today!