That's No Soap! Death Star Soap From Femme Fandom Fix
I love nerdy home items. My house is decorated with pillows, blankets, kitchen items, and just about whatever else you can imagine. So when I came across Femme Fandom Fix, I knew what I had to do. And that was get some of these amazing items in my home. I gravitated immediately to the Death Star soap, and for good reason. Just look at it!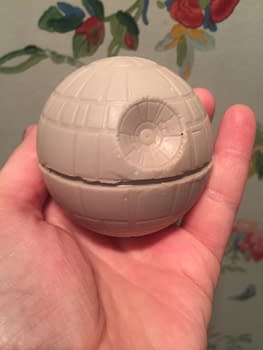 The soap lathers up really well, and it's made with shea butter, so you'll be left feeling soft and smooth. It has a nice milk and honey scent, and it's even vegan! I've been using this for a handful of days now, and it's retained it's shape and details very well. This is absolutely worth the price, and perfect for any Star Wars fan!