The Grudge officially arrives in theaters this weekend, marking the return of the Japanese-inspired horror icon in a brand new adaptation. The film is said to respect the concepts of both the Japanese film in addition to the US reboot and naturally, there are questions surrounding the future of The Grudge before we've even seen the new film. For those of you who are wondering what to expect, director Nicolas Pesce opened up about the idea of expanding The Grudge and what we can expect moving forward.
When speaking with the Boo Crew podcast, Pesce offered Grudge fans hope about the potential for more of the vengeful spirit. Pesce explained:
"I think the overarching thing would be to take it to more places than just Japan and America, and potentially even leave the modern era." The director added, "This is something to me…the Grudge is not a thing that happened once, it's been happening forever, It's just a matter of revealing when and where that happened. I think that there'd be something cool in going way far back and doing something that's less contemporary and seeing what shape this sort of thing has taken the form of in other forms and other places."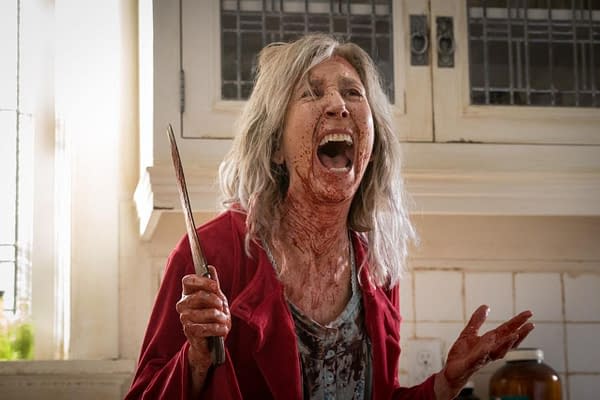 When it comes to The Grudge, there is and always will be opportunities to expand the universe given its supernatural nature — so it's hard to imagine that there won't be an opportunity for Pesce to make his visions a reality. With the 'R' rated horror film crawling into theaters in just a few days, we'll have a better idea about the chance for more of the Japanese curse, and you can bet that we'll be keeping you updated on all things Grudge related.
Would you like to see The Grudge continue to expand with more terrifying spirits in the future? Sound off below!
Enjoyed this article? Share it!