The High Note is a new film about the music business starring one of the years more unlikely parrings in Dakota Johnson (the 50 Shades series) and Ice Cube. Johnson stars as an assistant to a star (Tracee Ellis Ross) who has ambitions of her own as far as producing and the industry are concerned. After being told that her time has passed and she should just coast along as usual, the pair team up to revive her career and make one last run together. It looks like the film touches on ageism, sexism, and many other important issues, especially for minorities and women of color in the entertainment industry. The trailer looks surprisingly good. Check it out below.
Set in the dazzling world of the LA music scene comes the story of Grace Davis (Tracee Ellis Ross), a superstar whose talent, and ego, have reached unbelievable heights. Maggie (Dakota Johnson) is Grace's overworked personal assistant who's stuck running errands, but still aspires to her childhood dream of becoming a music producer. When Grace's manager (Ice Cube) presents her with a choice that could alter the course of her career, Maggie and Grace come up with a plan that could change their lives forever.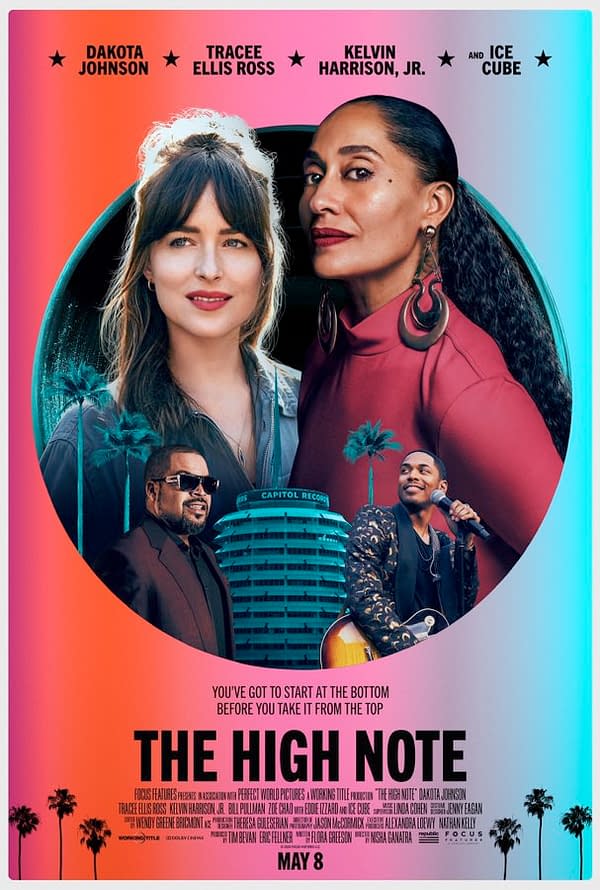 The High Note, starring Dakota Johnson, Ice Cube, Tracee Ellis Ross, and Kelvin Harrison Jr. opens in theaters on May 8th.
Enjoyed this article? Share it!