'The Man Who Killed Don Quixote' Opens in US Theaters Next Month, Here's a New Trailer
At long last, Terry Gilliam's seemingly impossible dream will come to US/North American theaters beginning next month- The Man Who Killed Don Quixote. An almost 30-year odyssey, the film has jousted it's fair share of windmill giants before finally landing a distributor after Amazon pulled out.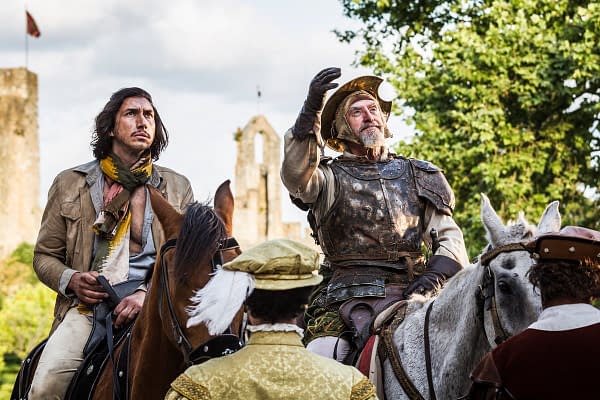 There was a new trailer released for the occasion, and we cannot WAIT:
The film will begin a rollout at Cinequest in San Jose, Californa beginning in March, and will close out the event.
Thanks to Screen Media and Fathom Events, The Man Who Killed Don Quixote will play in over 700 US cinemas and select Canadian locations for one night April 10 with exclusive bonus features.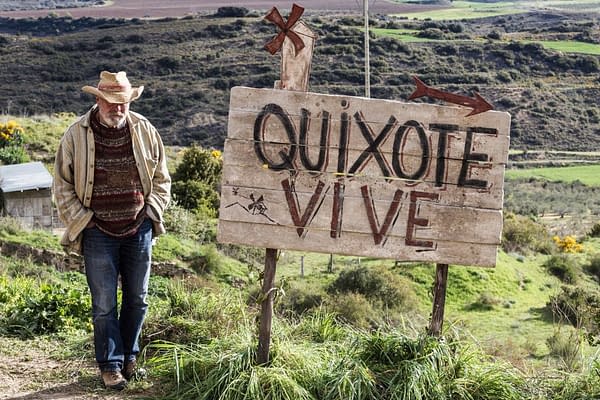 Officially premiering during the 2018 Cannes Film Festival, The Man Who Killed Don Quixote is the story of Toby (Adam Driver), a cynical advertising director, who finds himself trapped in the outrageous delusions of an old Spanish shoe-maker (Jonathan Pryce) who believes himself to be Don Quixote. In the course of their comic and increasingly surreal adventures, Toby is forced to confront the tragic repercussions of a film he made in his idealistic youth – a film that changed the hopes and dreams of a small Spanish village forever. It also stars It also stars Stellan Skarsgård, Olga Kurylenko and Jordi Molla.
Quixote Vive.