'The Meg' Was Gonna Be WAAAAAY Bloodier Than P3-13 Allows
Warner Bros. prehistoric shark film The Meg is going to try to take a bite out of the summer box office this weekend, and the biggest critique we're hearing is the lack of blood in the water.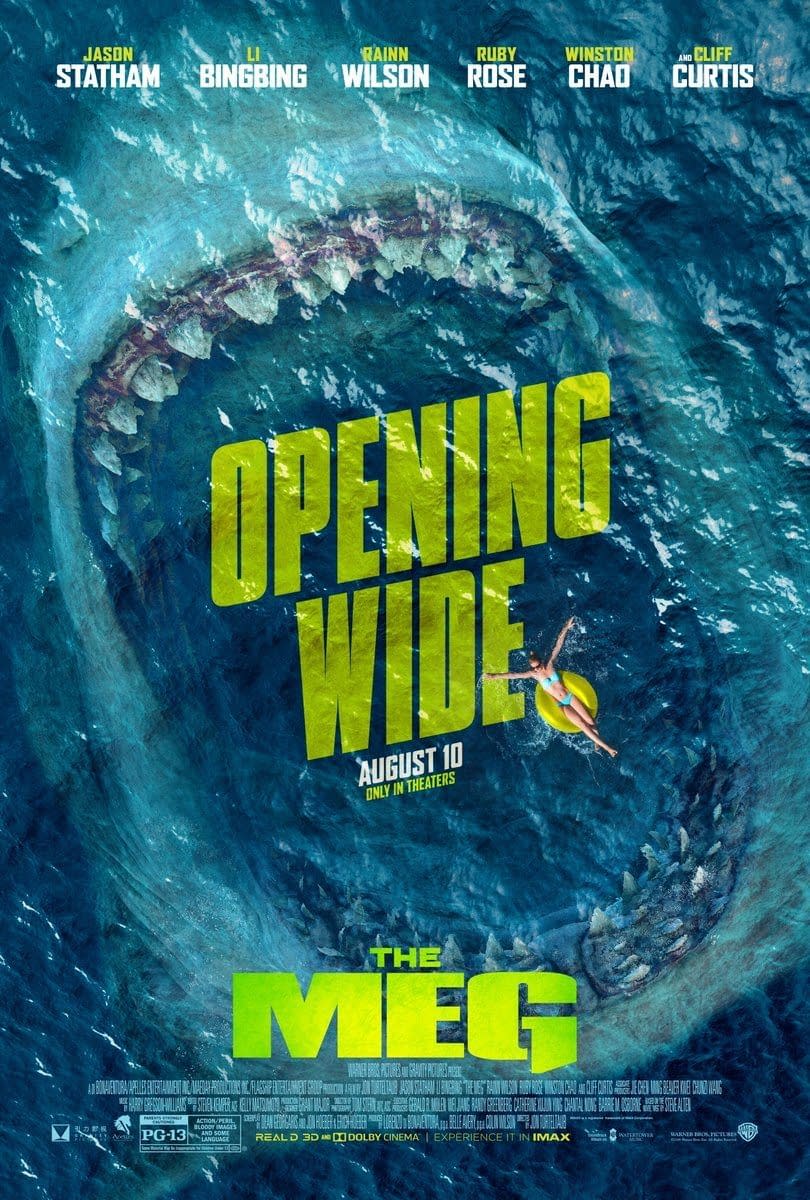 If you were unaware, The Meg is based on a series of books by Steve Alten, and the journey of getting the film made is a long one. Back in the 1990's, Disney actually optioned the first book for a motion picture (a frightening thought really), but it never came to pass.
Director Jon Turteltaub recently spoke with Bloody Disgusting about his bloody regrets with the film, namely why the underwater terror wasn't as outright violent as it was intended to be, in order to keep that PG-13 rating.
I am so disappointed the film wasn't more bloody or disgusting. My wife is glad about it and I'm glad my kids can see the movie, but the number of really horrifying, disgusting and bloody deaths we had lined up that we didn't get to do is tragic. There was some really good shit that didn't survive to the final cut."
Turtletaub revealed they even filmed some of the not-for-under-13 scenes in The Meg:
"We shot or even did a lot of visual effects for [gory scenes]. We just realized there's no way we're keeping this PG-13 if we show this. It's too fun a movie to not let people who don't like blood and people who are under, say, 14 years old into the theater. I was very hesitant to cut out a lot of blood and gore. I wouldn't have if I thought it was wrecking the story but it wasn't. It still looked okay. I'll sit down privately with your audience and take them through some really nasty shit."
And, sadly, the reveal that we won't be getting said scene on any bonus features via home release of The Meg's more gruesome deaths either.
"I don't want to spoil too much but there was a death in the movie of one of the leading characters where you thought he was still alive and you realized it was only his head. Then the reveal that that was all that was left was awesome, but needless to say quite a few people told us it was creepy and I had to cut it."
The Meg is set to open in theaters on Friday August 10th 2018.