The early box office predictions are in for some of the September releases. According to Variety the early predictions for The Predator are in. The early reports say that the Shane Black entry into the series could bring in $25-$30 million on its opening weekend. That isn't bad at all, but Variety notes that they could face competition from The Nun, which opens the previous weekend and is on track to take in $32-$40 million.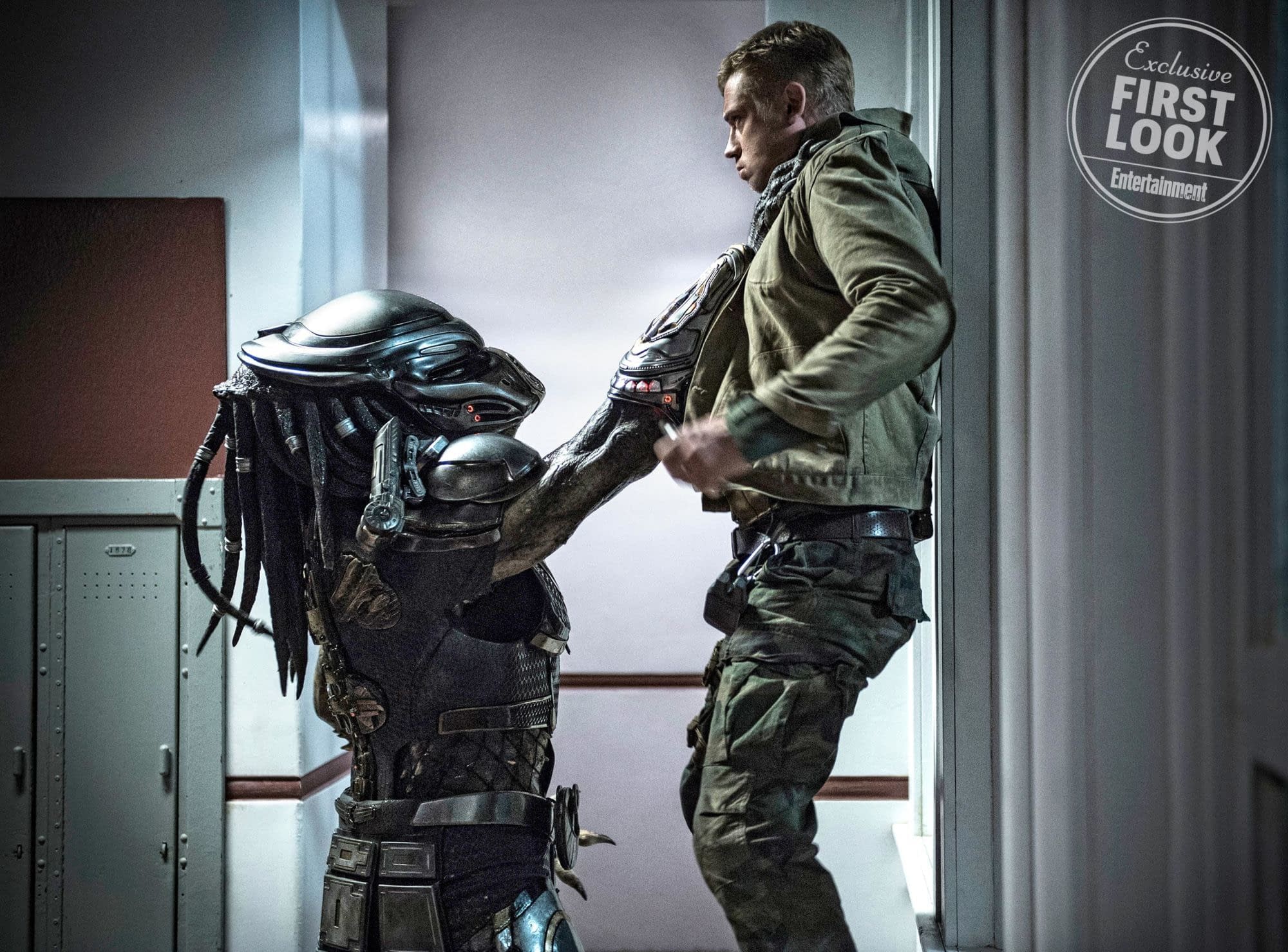 One of the other big releases coming out that day is Lionsgate's A Simple Favor starring Anna Kendrick and Blake Lively. That one has early predictions setting it in the $12-$15 million range. The crime drama White Boy Rick starring Matthew McConaughey, which looks like it could be looking for some awards nods, is predicted to open within the range of $5-$9 million.
All of these numbers could change dramatically depending on how the reviews look. It likely won't effect The Nun (since reviews rarely seem to impact horror movies that much) but if The Predator kills it with their early screening the hype could go up. Or if it gets panned, no one will go see it and the numbers will be lower. These are early predictions, and there is plenty of time for them to change.
Summary: From the outer reaches of space to the small-town streets of suburbia, the hunt comes home in Shane Black's explosive reinvention of the Predator series. Now, the universe's most lethal hunters are stronger, smarter and deadlier than ever before, having genetically upgraded themselves with DNA from other species. When a young boy accidentally triggers their return to Earth, only a ragtag crew of ex-soldiers and a disgruntled science teacher can prevent the end of the human race.
The Predator, directed by Shane Black, stars Boyd Holbrook, Trevante Rhodes, Jacob Tremblay, Keegan-Michael Key, Olivia Munn, Sterling K. Brown, Alfie Allen, Thomas Jane, Augusto Aguilera, Jake Busey, and Yvonne Strahovski. It will be released on September 14th.
Enjoyed this article? Share it!