The Russo Brothers Say Avengers 4 has Wrapped Filming
While possible titles for Avengers 4 continue to swirl around the internet (some good, some terrible), it would appear that filming on the 22nd Marvel Cinematic Universe flick from Disney and Marvel Studios is complete.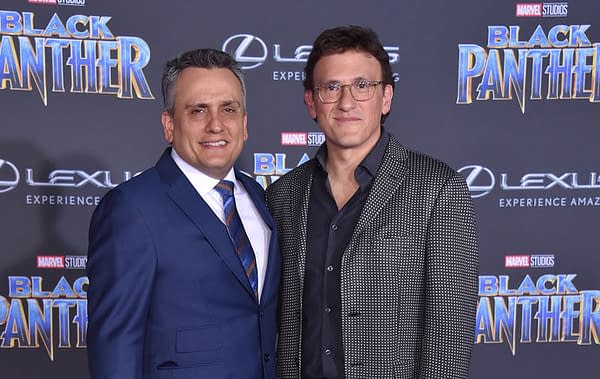 At least according to the directorial team of The Russo Brothers (Joe and Anthony), who posted a light-blasted image to their Twitter account exclaiming simply, #wrapped.
Our favorite take on this comes from BossLogic, who did a quick edit to reveal what he thinks the item is within the Russo Bros post:
Needless to say, this may be the most tight-lipped anyone from Marvel Studios has been regarding one of their films, and we can't really blame them? This sequel to Avengers: Infinity War is both highly anticipated and dreaded by Marvel fans the world over, mostly because we both do and do NOT want to know who actually made it out of the Great Dusting by Thanos.
Hopefully we'll be getting a title reveal for Avengers 4 come March 2019 when the 21st MCU film flies into theaters, Captain Marvel, due out on March 8th.
Avengers 4 is scheduled to release on May 3rd 2019.