The Russo Brothers Were Emotional Watching Endgame With An Audience
Avengers: Endgame is a year old this weekend. Endgame went on that weekend to open up with $1.2 billion worldwide, smashing every opening weekend box office record there is. Fans are fondly remembering the experience of watching the film in the theater for the first time right now, and that includes The Russo Brothers, who it turns out grabbed Kevin Feige and snuck in to watch the film with an audience that fateful weekend. In a new interview with Deadline, the brothers talked about how emotional it made them to connect with the audience in person that first weekend, and how the shared moviegoing experience means everything to them.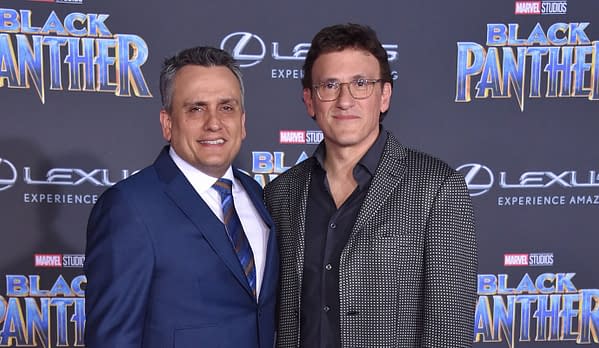 The Russo Brothers Did Cleveland Proud
Joe Russo says, "My most treasured memory is when Ant and I, Kevin Feige, Markus & McFeely and Lou D'Esposito snuck into the Westwood Theater on opening night to watch it with an audience. I've never had an experience like that in a movie theater, where an audience was that viscerally and emotionally connected to what was going on, vocalizing and emoting the way they were. We had chills all around and were brought to tears once or twice, realizing you told a story that had such binding communal impact. It was something we'll never forget."
The other half of The Russo Brothers, Anthony talks about what it is like where they grew up and how moviegoers and rock concerts are the same. "It's related to what you're exploring here. We grew up in Cleveland and rock music and going to concerts was everything. To be in a movie theater that feels like a rock arena, I never imagined it and to be part of that energy and see the crowds experience the movie in that way with that fervor, sharing it together and feeding one another.…it keeps you humbled because you don't know where art is going to take you or where movies take us. It was nice to be part of that moment."
As a fellow Cleveland native, I can say that they did us proud. This duo continually gives back to not only the community at large but to the film industry in Cleveland in general. The Russo Brothers consistently hold events in and around Northeast Ohio and give back to the fans tenfold. It is honestly great to see the level of success they achieved, and we are all certainly proud of you around these parts.