Tiffany Haddish Joins the Cast of The LEGO Movie 2
Looks like we have a new face in the LEGO franchise. According to The Hollywood Reporter, Girls Trip breakout star Tiffany Haddish will be joining the cast of The LEGO Movie 2 in an unknown key role.
Mike Mitchell is directing the movie that see original voice stars Chris Pratt and Elizabeth Banks returning as regular guy-turned-Master Builder Emmet Brickowoski and Wyldstyle, respectively. Will Arnett is returning to voice Batman while Channing Tatum and Jonah Hill will return as Superman and Green Lantern, respectively.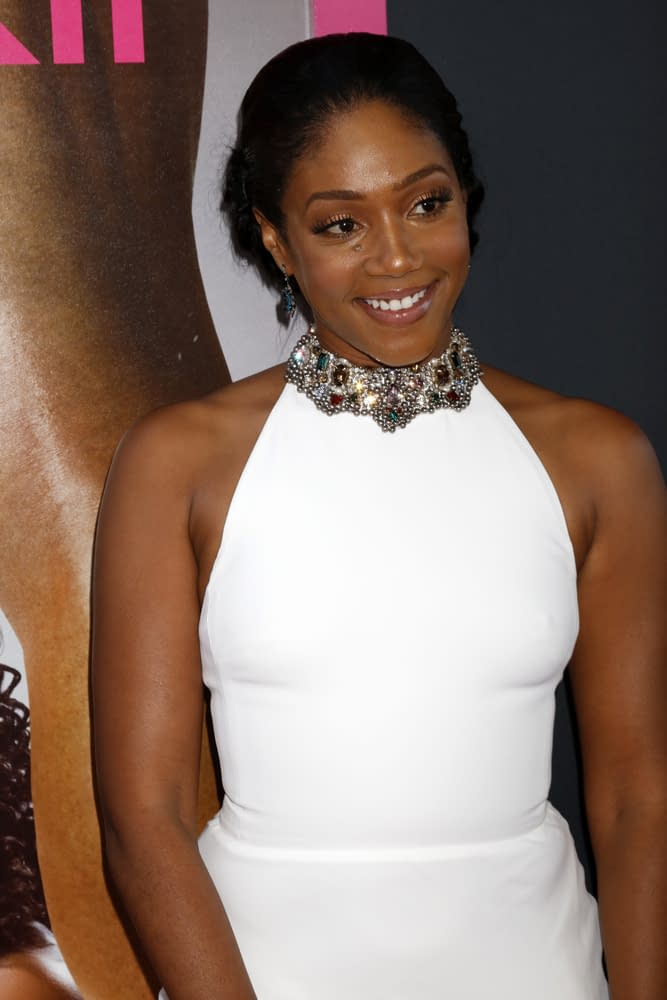 We don't know much of anything about this sequel, but the three LEGO movies have all been pretty fantastic. The LEGO Movie was a huge hit that brought a bunch of franchises together and had one hell of an ending. It was a movie with something to say about the misappropriation of childhood by adults while also being extremely funny. The LEGO Batman Movie took shots at not only the rich history of the character but also made sure to focus on how important secondary characters like Robin, Batgirl, and Alfred are to the Batman mythology. The LEGO Ninjago Movie is probably the weakest of the three so far, but fans of classic kung fu movies found plenty to love.
This direct sequel to the first movie is being kept largely under wraps, but we'll probably start learning a few things here and there as the release date next year gets a little closer.
Dan Lin is producing along with Phil Lord and Chris Miller, who directed The Lego Movie, the 2014 hit that earned $469.1 million worldwide and helped launch a franchise for Warner Bros. Roy Lee is also producing. Ryan Halprin and Will Allegra are co-producing. Allison Abbate and Chris Leahy are overseeing for Warners' Warner Animation Group arm.
The LEGO Movie 2 will be released on February 8th, 2019.