'Tigertale': Alan Yang's Immigrant Drama Hits Netflix on April 10th
Tigertail, a new immigrant drama directed by Alan Yang (Master of None), debuted its emotional trailer this afternoon. Yang took to social media today to plead with people to share the trailer around, saying "Please share it with anyone who needs an escape for two minutes today, especially Asian-Americans, who are facing an unprecedented time in our history. This film is a love letter to my family and all of the Asian immigrants out there." The film goes live on Netflix April 10th.
You can see the trailer, read the synopsis, and see the poster down below.
Tigertail follows a young Pin-Jui (Hong-Chi Lee) as he moves from Taiwan to the United States for a better life, leaving behind the woman he loves for an arranged marriage. While in America, he lives through years of monotonous work and a marriage devoid of love.
Fast-forward decades later and an older Pin-Jui (Tzi Ma) is now a shadow of his former self who is divorced and unable to connect with his daughter Angela (Christine Ko). As a result, Pin-Jui must reconcile with his past in order to finally build the life he once dreamed of having.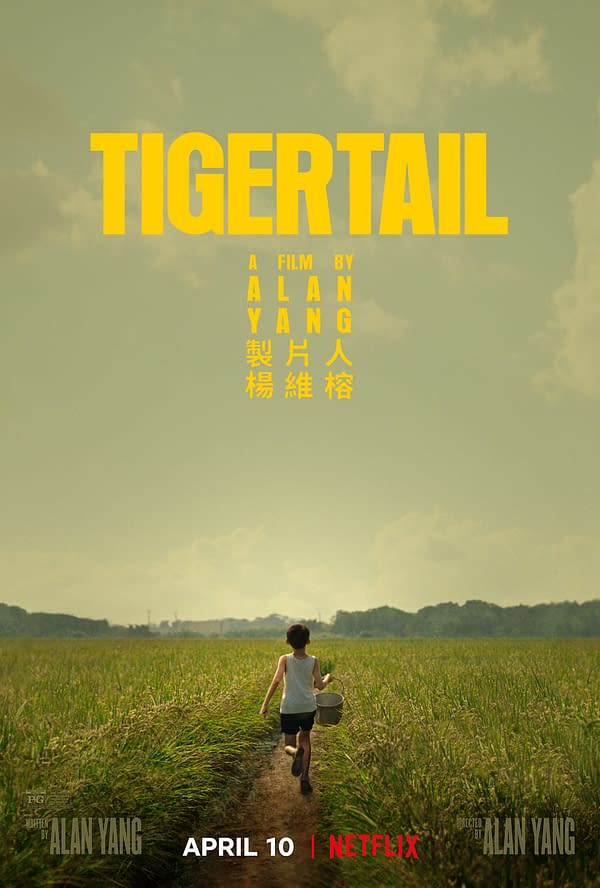 Tigertail, starring Hong-Chi Lee, Tzi Ma, Christine Ko, Joan Chen, Yo-Hsing Fang, Kuei-Mei Yang, Kunjue Li and Fiona Fu and directed by Alan Yang will go live on Netflix on April 10th.