Willem Dafoe Stars In Tommaso, Check Out The Trailer Now
Willem Dafoe's latest collaboration with director Abel Ferrara Tommaso is now available to stream on VOD services. The surreal drama had its debut at last years Cannes Film Festival, Tommaso tells the story of a man trying to hold onto his sobriety while his life spins out of control down darker and darker paths. Reviews have been pretty positive so far for the film, calling it one of Ferrara's most personal and well-done films so far. As always, Willem Dafoe is excellent and one of the world's most cherished actors. You can catch the trailer for Tommaso down below.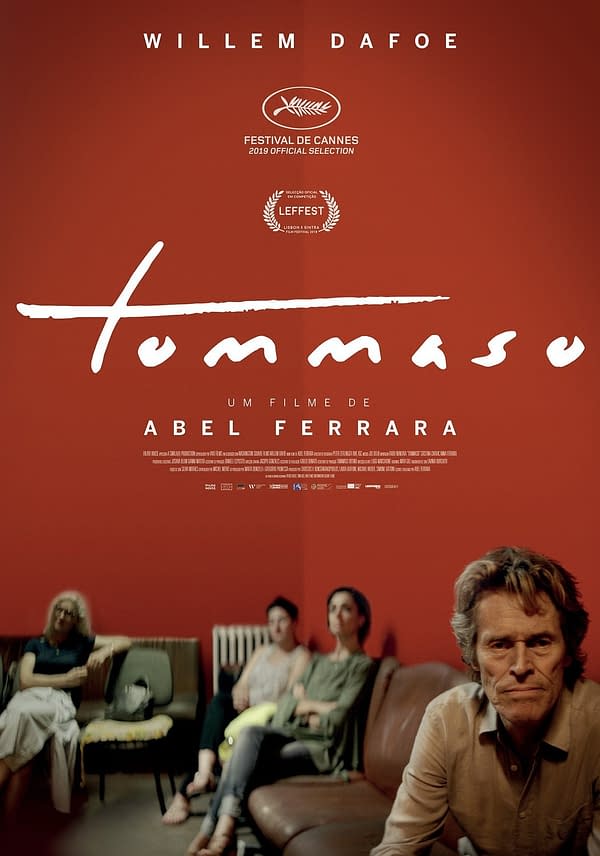 Tommaso Synopsis and Trailer
"Abel Ferrara's first dramatic feature since 2014's Pasolini reteams the filmmaker and his frequent lead Willem Dafoe, who delivers a career-best performance as the title character, an older American expat living in Rome with his young wife and their daughter. Disoriented by his past misgivings and subsequent, unexpected blows to his self-esteem, Tommaso wades through this late chapter of his life with an increasingly impaired grasp on reality as he prepares for his next film. Tommaso is easily Ferrara and Dafoe's most personal and engrossing collaboration to date, a delicately surrealistic work of autofiction marked by the keen sensitivity of two consummate artists."
The film looks pretty fantastic, one of Ferrara's most autobiographical films so far. These two have worked together six times now, and the familiarity they have with each other plays out on screen beautifully. Pretty awesome and amazing that a director of his stature can still be making films as artful as Tommaso after over 40 years in the business. You can stream the movie now on VOD services, whichever one you prefer to watch on.