A lot of people lately have been saying that President Donald Trump is a mentally unstable, unintelligent racist who colluded with Russia and thinks predominantly black or brown counties are "shitholes," but the president isn't all bad. A new report from the Wall Street Journal has revealed that Trump, obviously concerned for the well-being of adult film stars who have been suffering in the wake of the free internet porn crisis, has released a $130,000 stimulus to the adult film industry. According to the report, Trump delivered the stimulus via a cash settlement to a single adult film actress known as Stormy Daniels one month prior to the 2016 election.
As to claims that Trump is an egomaniac with a pathological need for praise and validation, that's apparently not true, because Trump apparently didn't even want anyone to find out that he generously gave Daniels $130,000, as the settlement came with a nondisclosure agreement prohibiting Daniels from talking about it or a rumored sexual encounter with the president that Daniels previously told the Wall Street Journal occurred in 2006, while Trump was married to Melania Trump. Trump lawyer Michael Cohen arranged the settlement, according to the report, and in sticking to the president's commitment to modesty, vehemently denied that any sexual encounter took place between Trump and Daniels.
"This is now the second time that you are raising outlandish allegations against my client," Cohen said in the statement to the Wall Street Journal. "You have attempted to perpetuate this false narrative for over a year; a narrative that has been consistently denied by all parties since at least 2011." Cohen also produced a signed letter from Daniels denying that any sexual encounter took place or that any hush money changed hands.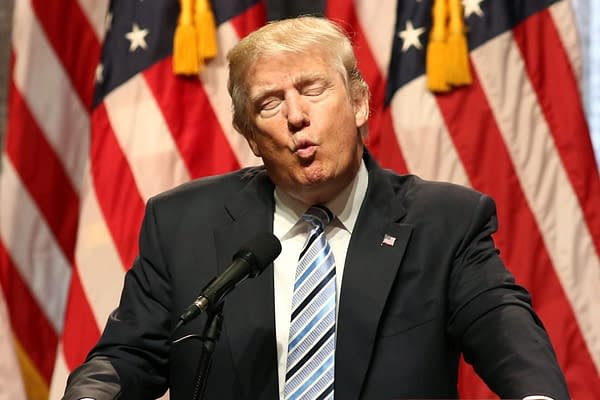 Enjoyed this article? Share it!