Welcome back to our discussion of the most underrated films of the 2010s. This time, we're taking on animated films. A couple of caveats: while normally, we'd eschew films that did well at the box office or won multiple awards, there are movies here that despite their successes still are not recognized for how amazing they are. (Of course, we did start part I of this series off focusing on blockbusters, so this is somewhat of a continuation of that ethos.)
With that being said, let's talk about animated movies!
Your name
This is not only one of the most quintessentially underrated films of the 2010s, it might even make it on my personal top 10 of the decade– definitely top 20. Literal star-crossed lovers, a young man and woman find themselves switching bodies with one another. Learning to communicate with one another by leaving notes and other methods, the two become attached through time and space and try to find one another.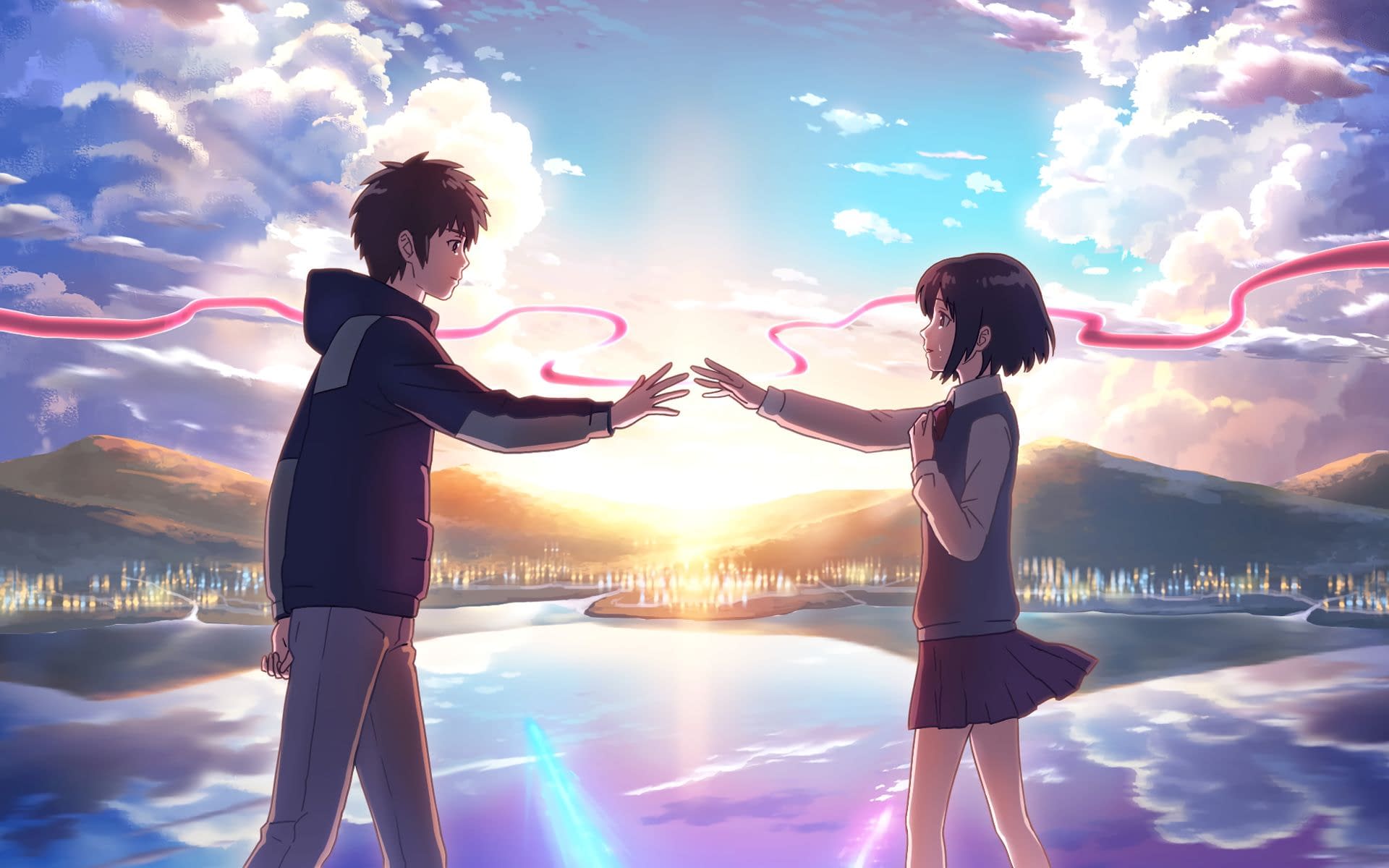 The film is beautiful, funny, heartbreaking, and simply amazing. The #4 grossing movie of all time in Japan, it made just barely over $5 million at the US box office, or slightly less than Frozen 2 made on Tuesday of this week. If there's one movie you watch on this list, this should be it. And watch it with the subtitles. There's a few jokes that don't really translate into the dubbed version.
"Don't like anime?" Just give this one a chance. I'm also not really a fan of most anime, but this is just a beautiful film.
ParaNorman
You could add literally every film Laika Studios made to this list and it would be worthy, but this is the one that is most underrated of all, somehow getting forgotten behind other giant films like Kubo and the Two Strings (which is also criminally underrated and could be on this list as well). It also came out in a particularly strong year for animation, going up in the Oscar race against Wreck-It Ralph, Frankenweenie, Brave, and The Pirates! Band of Misfits. You can see how it might have gotten missed.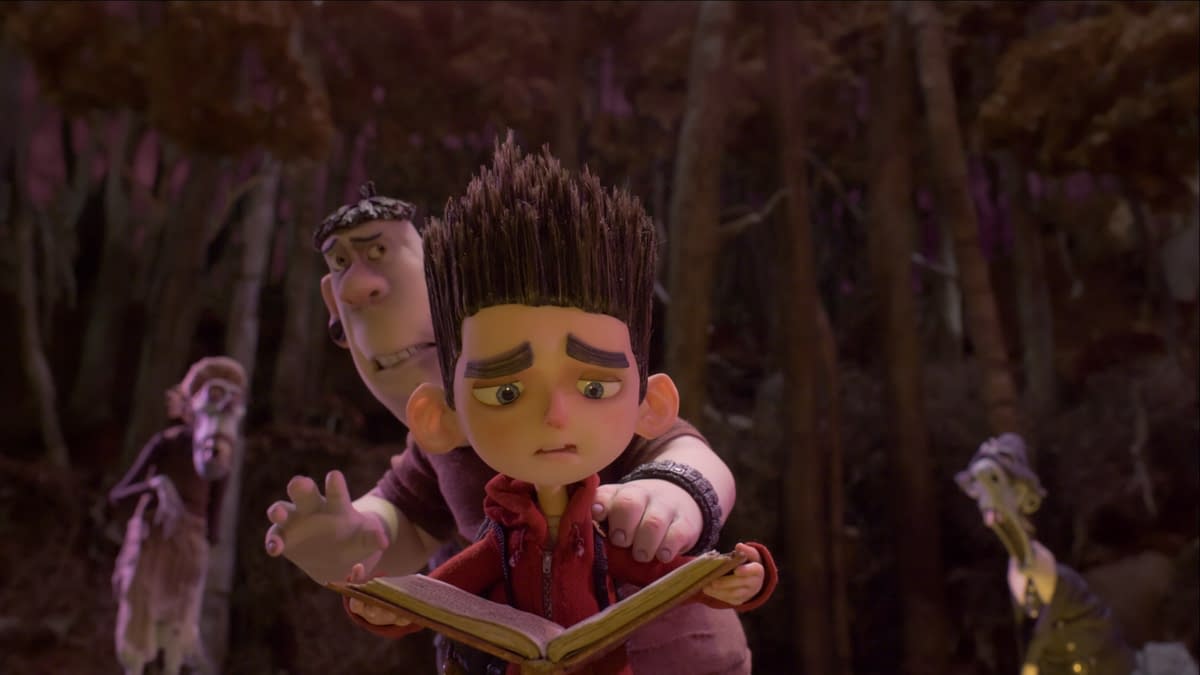 But it's such a beautiful (and creepy!) story that manages to deliver age-appropriate spooks for kids. It also has a great lesson in not judging others by their exteriors as the handsome jock character reveals near the end that he's gay in a total throwaway line. And isn't that truly how it should be? It just doesn't matter.
The How to Train Your Dragon series
These films are spectacular and somehow never really got the respect or recognition they deserved. Toothless is one of the most amazing and well-realized animated characters of the last decade, and in every film the animators at Dreamworks somehow managed to top themselves and make him even more lifelike and wonderful.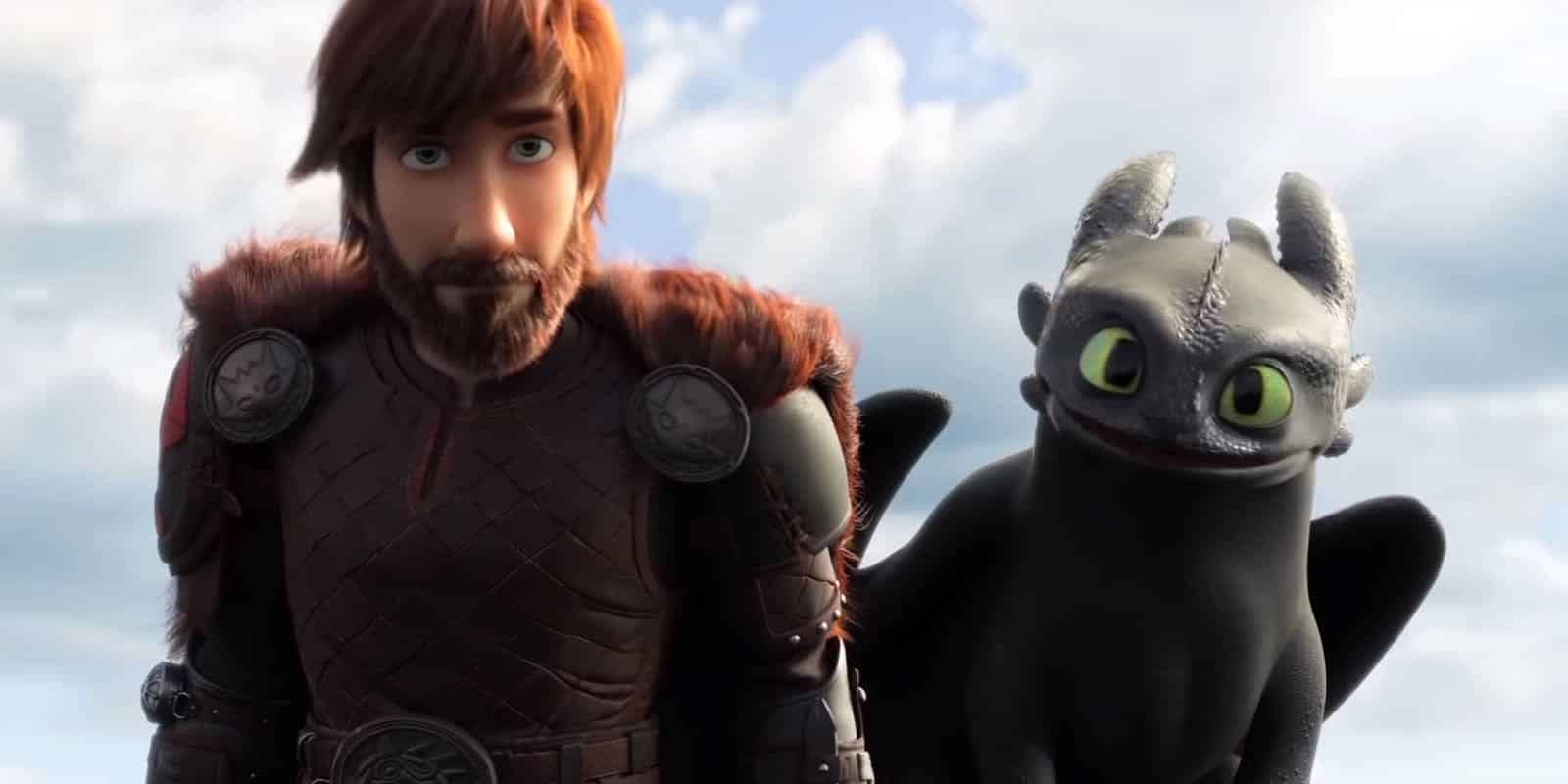 On top of that, they never fell prey to making the easy sequel. Each film brought something new and real growth to our characters. Hiccup and Astrid and friends are incredibly relatable characters for every kid who sees what growing up means and understanding the importance of family and community. There's also dragons, and they're spectacular.
As our Editor in Chief Kaitlyn Booth so smartly said in her review of The Hidden World:
This is a series that won't coddle the younger members of the audience and isn't afraid to go a little darker than you might expect for a movie geared toward a younger audience. It shows that the filmmakers aren't going to talk down to the kids because they are kids. Some films think they need to hold back or dumb things down for kids, but the reality is that kids are not smaller, dumber adults. They just have a different way of seeing the world and the true classics of the family movie genre understand that.
Let's start the campaign now to get The Hidden World the Oscar for 2019, as it is clearly head and shoulders better than every other animated film this year.
The Wind Rises
There is a sentiment, based on Auteur Theory, that in most cases every film is actually about its director. This is arguably director Hiyao Miyazaki's most personal film, as he comes "out of retirement" to "make one last film" (this is now becoming a schtick for Miyazaki fans), but in The Wind Rises he asks incredibly mature and deep questions.
What do you do if the thing you love most, that you're meant to do, is slowly killing you? and taking you away from the things you should be focusing on in life like family and love? And what if the thing you do and love–in the case of our protagonist Jiro, making airplanes–is being perverted into weapons of destruction by an uncaring system who is indifferent to your art and the soul you put into your dreams?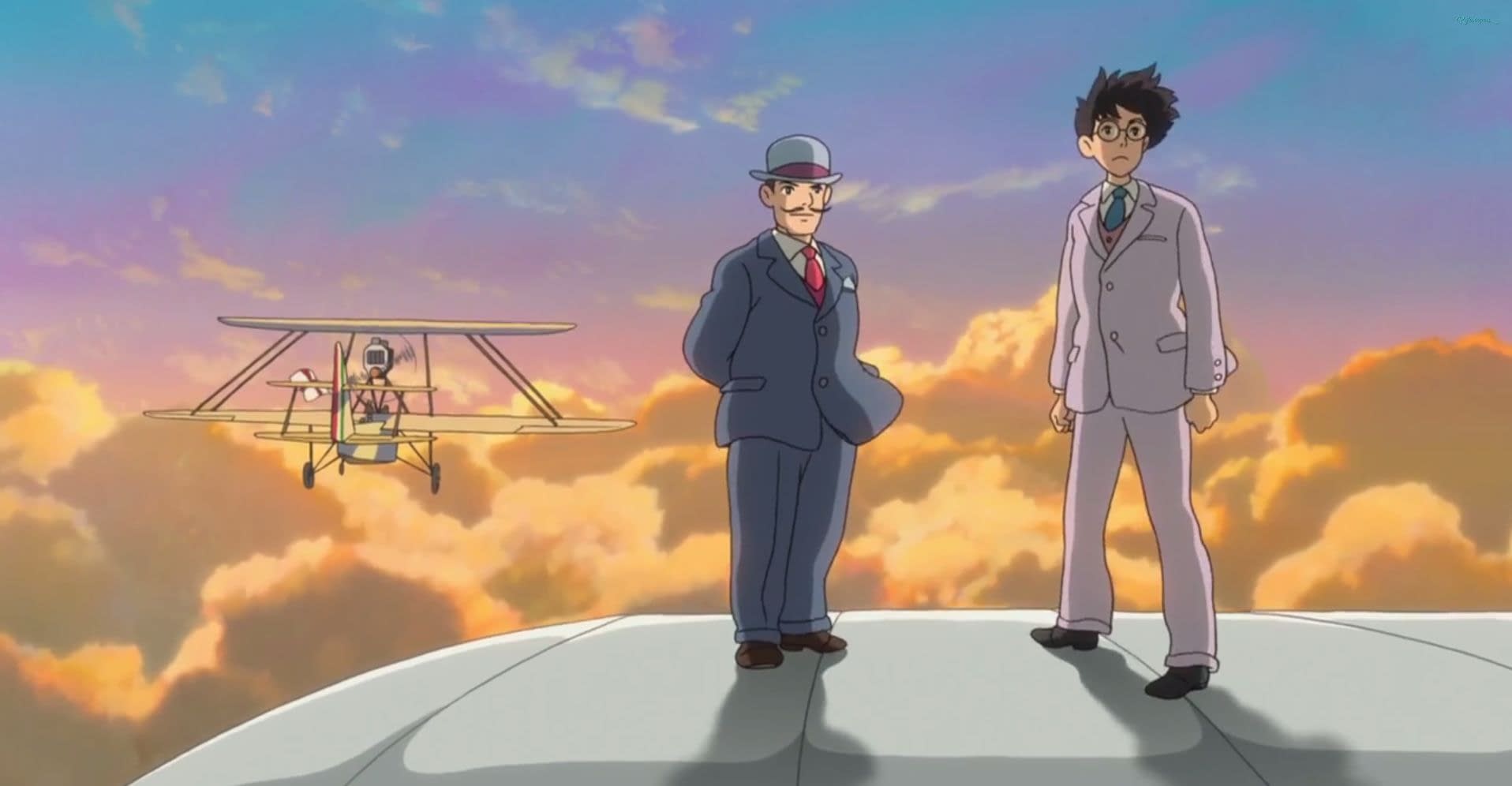 For people expecting the fun and childlike joy of Ponyo again, they were sorely mistaken, as this is, if not a film only for adults (it's hard to say there's much that is objectionable for children), but its subject matter is likely not going to appeal to kids. An animated film– just for adults?
And it's painted in these beautiful watercolor pastels? And Miyazaki is clearly trying to go back to only hand-drawn animation and eschewing most CG tools? The effect is fantastic, and an early scene of an earthquake tearing through the city and countryside may be the most amazing thing Miyazaki has ever animated. And that's saying something.
And yet this film was largely ignored, except by Studio Ghibli stans, and it lost the Oscar to Frozen (PS– That's a tough choice, as both of those are excellent. Controversial opinion: Frozen should've been nominated for Best Picture, and The Wind Rises should've won Best Animated Feature.)
And while I recommended you watch Your Name with the subtitles, I can also recommend watching this films subtitled, but then watch it again dubbed just for Werner Herzog's performance. Watch this movie. Cry. Evaluate your life. It's simply one of the most effecting movies I've watched all decade.
Shaun the Sheep
Going from the complex and adult to the purely childish, Shaun the Sheep is amazing. Told almost completely without dialogue, it is one of the funniest and cutest films released all decade. It also has a great scene set, inexplicably, to Primal Scream's "Rocks," and yet it somehow works. Aardman Animation can be hit or miss, but this was a grand slam. Too bad it had to go up against our next heavy hitter in the Oscar race.
Inside Out
I know, I know, it's really hard to say this is underrated when it's almost universally recognized as one of the best animated films of the decade. AND YET you look at how amazing this was and question "Why wasn't this nominated for Best Picture? Why didn't it win Best Picture?" It joins other beloved films like Spider-Man: Into the Spiderverse, Kubo and the Two Strings, The Lego Movie, Coco, and Toy Story 3 that seemingly still don't get the respect they deserve just because they are animated or considered "kids movies."
Harrumf to that, I say. HARRUMF! And also. . .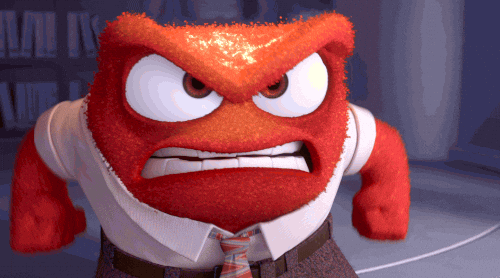 "Anger" is here to tell us things aren't fair. And it's not fair that a film as perfect as Inside Out isn't lauded by all the major awards, Or that its box office, while hefty, pales in comparison to this year's Lion King, or Pixar sequels like Finding Dory and Toy Story 4, or even Minions, all of which scored over $1 billion worldwide. (I know, right?)
Inside Out belongs on not only a list of the best films of the decade, but also the best animated films of all time. Even winning the Best Animated Feature Oscar isn't rating this quite highly enough.
Still doubt me? Try to watch the Bing Bong scene and not cry. I dare you– I triple dog dare you. If you can make it through, you're a damn cylon or something.
This films so perfectly understands what it feels like growing up and respects it child audience to be real with them. It also paints emotions not as negative, but as real and necessary. Even sadness has a purpose– and it's ok to be sad, or angry, or afraid. It's Gen Z's version of Mister Rogers, and I look forward to the Pete Docter biopic and documentary in 30 years about how he shaped a generation of children.

And that's about it. Disagree? Didn't include your favorite? (No, Shrek was not an oversight. He does not belong here. Save your memes. Same with Minions.) Let us know what you think.
Next up in our underrated series, we're going to do a deep dive on a few of my favorite directors who somehow flew mostly under the radar this decade despite producing consistently excellent work. Hint: some of their names rhyme with schmennis schmillanueve and schomg schmoon-ho. Also, coming soon: all women writers and directors! (Wonder why they're underrated?) See you there and watch some of these movies!
Enjoyed this article? Share it!