Laurie Strode is Not Michael Myers Sister For a Reason in New Halloween Film
Halloween fans were initially taken aback when it was announced a new film was finally coming this year, but that it would ignore all continuity in the series except the original film. That would mean they would retcon the biggest reveal of the series: that Laurie Strode (Jamie Lee Curtis) is in fact the sister of Michael Myers.
Over the years since that reveal in the second film, fans have debated whether it was a good idea. John Carpenter has said for years he wishes it had never happened, yet it was the main thread throughout all nine sequels (if you also include the Rob Zombie films). Curtis was at SDCC last week and discussed some of the reasons they decided to not only retcon the family connection, but the series' continuity after the 1978 original (via Den of Geek):
"There is nothing more terrifying in the world than a random act of violence, that is the root of terrorism," Curtis says. "Not that you see it coming, that something occurs in a horrible way, without you ever thinking it could happen to you, that's what made this movie so profoundly terrifying, is it was random. Now the story got twisted, and there are people who love that idea. Kevin Smith loves that idea of it being her brother. But to me, what's really terrifying is not knowing why this happened and that's what David so beautifully has woven back, and you left this woman with nothing but she's become the boy who cried wolf."

"Laurie Strode had something happen to her that no one should ever have happen, and she just reacted in her intelligent way to save her life, period. End of story, the movie ends," Curtis says. "This new movie picks up 40 years later, and what happened is 40 years later, there was no trauma therapy, no one went in and gave her mental health services, she was raised by Midwestern, simple people, who said, 'Baby, you're okay.' And she went back to school two days later with a little scar on her arm. And that's it. And you see, that kind of PTSD, that kind trauma, just compounds. And what we're seeing in the world today is that all of these women who have been traumatized, victimized, beaten, battered, raped, have all found the voice to say no more."

"So it's interesting that this movie coincides, beautifully, with that well-spring of empowerment and understanding, and Laurie Strode was a 17-year-old high school student who nobody paid any attention to. Now she is demanding a moment."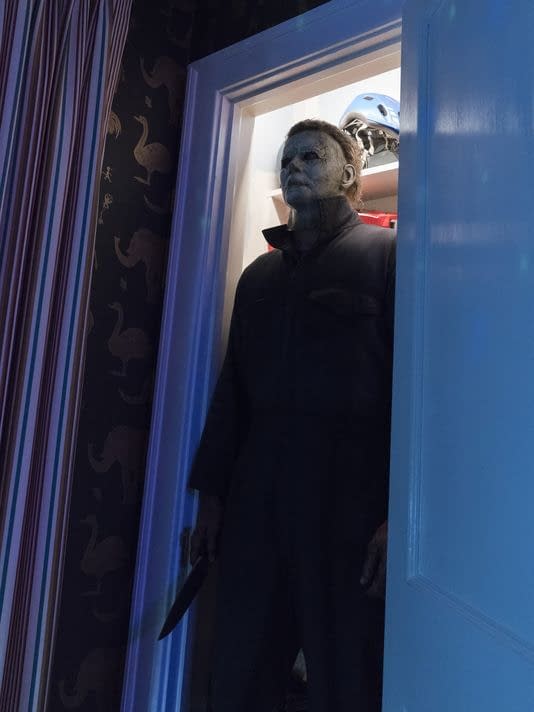 After being in Hall H for the Halloween panel at SDCC and hearing some of those same quotes from Curtis there as well, it makes perfect sense — even more so after seeing how terrifying the film looks. With the knowledge going in that this is just a maniac whose sole purpose is to cause mayhem and trauma, Michael is being taken to another level. Hopefully Laurie gets her moment that she has waited oh so long for.
Halloween opens October 19th.
---
---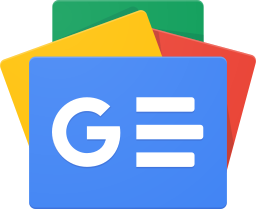 Stay up-to-date and support the site by following Bleeding Cool on Google News today!