Universal Has Released The First Poster For Fast X
The first poster for Fast X, the tenth film in The Fast Saga, has been released. The first trailer will be released on February 10th.
---
All eyes might be on Warner Bros. Discovery today, but that isn't stopping other studios from dropping some news for all of us to see. The Fast Saga has another entry coming out later this year, and it is the penultimate chapter before this unexpected mega franchise comes to an end. Who would have thought when that first movie came out in 2001 that 22 years later we'd be gearing up for the tenth film without a hint of irony? Maybe a little irony. The official Twitter account dropped the first poster and reminded us that the first trailer will be released on February 10th.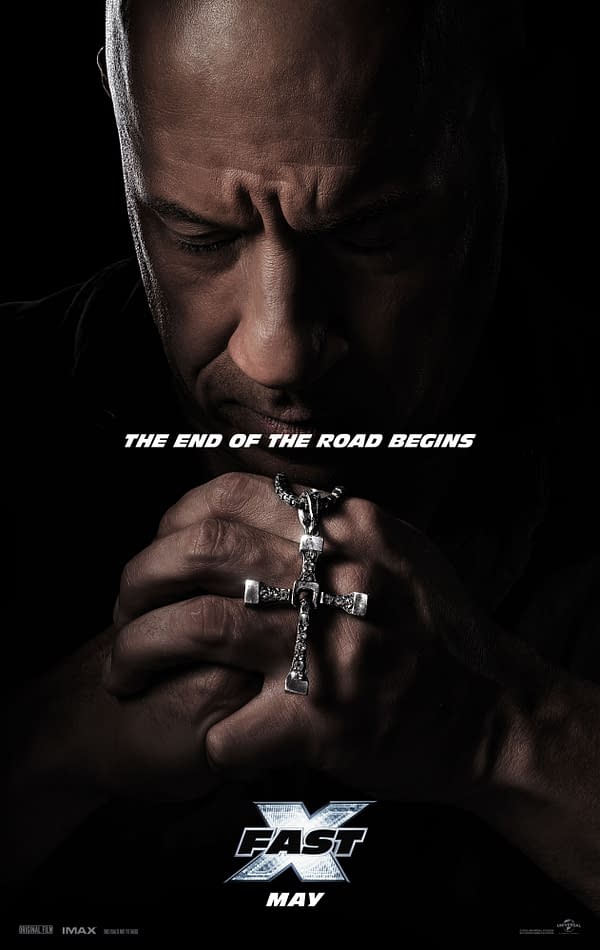 Fast X had a bit of a bumpy road last year. The production got off the ground after COVID-19 delayed the 9th entry in the series, but mere days into the production, director Justin Lin walked away amid a flood of rumors that things were not going well. Nothing was confirmed, but it sounds like things were bad enough that Lin was willing to walk away from a very large payday; however, he is keeping his producer and writing credits. Universal brought on Louis Letterier to replace Lin. They were also rumored to lose hundreds of thousands of dollars a day that the production didn't have a director. These films are always massive, and Fast X is the second to last film in the franchise, with the eleventh one being the last. However, the fate of the eleventh is still a little up in the air. We don't know if Letterier will also work on that film since he was brought onto this one in the eleventh hour.
Fast X: Summary, Cast List, Release Date
Fast X, directed by Louis Leterrier, stars Vin Diesel, Jason Statham, Michelle Rodriguez, Jason Momoa, John Cena, Brie Larson, Tyrese Gibson, Chris "Ludacris" Bridges, Jordana Brewster, Nathalie Emmanuel, Sung Kang, Scott Eastwood, Michael Rooker, Daniela Melchior, Alan Ritchson, Cardi B, Helen Mirren, Rita Moreno, and Charlize Theron. It will be released on May 19, 2023.