Warner Bros. Releases a Trailer, Poster, and Behind-the-Scenes Featurette for Mowgli
Warner Bros. has released the first trailer for Mowgli, the upcoming adaptation of The Jungle Book, directed by Andy Serkis. The movie looks absolutely stunning but we all knew with someone like Serkis — the master of bringing animals and creatures to life — behind the camera it would be. It features a great voice cast as well and looks to be doing something different from the more direct adaptation that Jon Favreau did for Disney.
https://youtu.be/GpxCT36DxKg
They have also released the first poster for the production.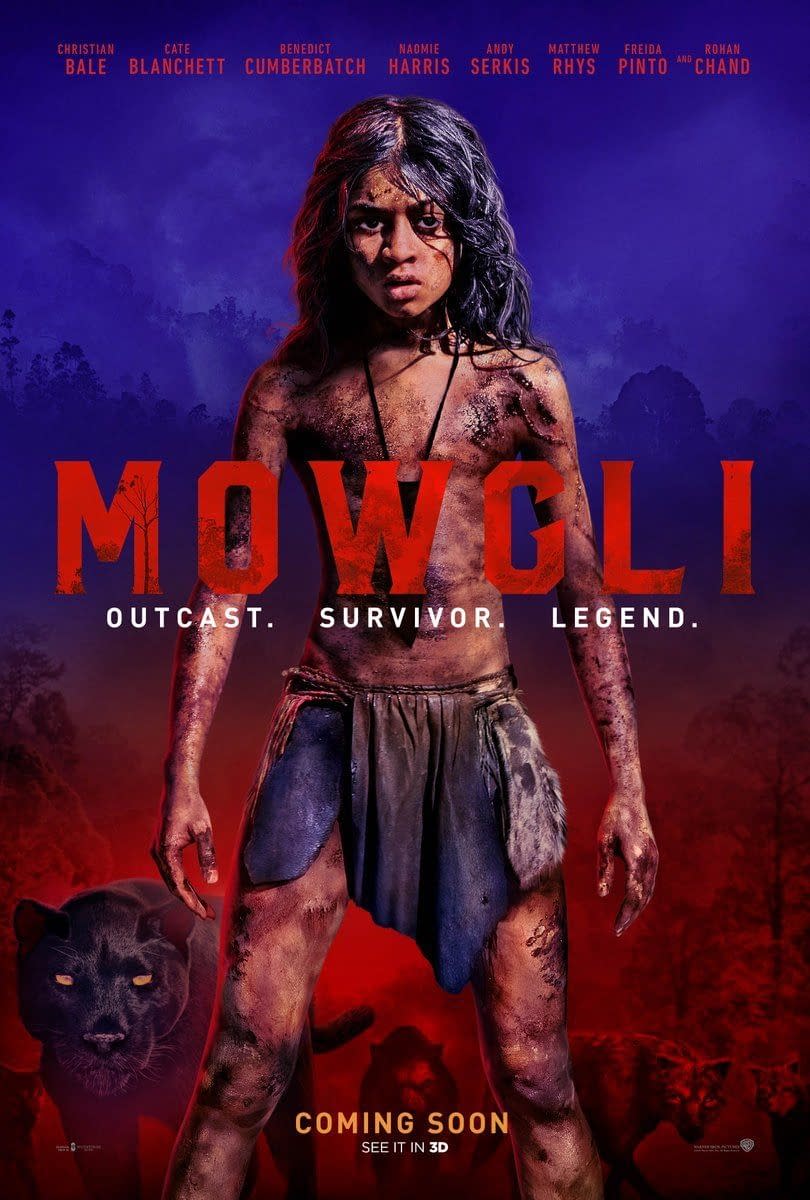 We have a behind-the-scenes featurette with Serkis talking about the tone of the movie and talking about the tone that this movie is going to be taking. Serkis talks about shattering preconceived notions of this story as it looks to follow the story of the book instead of the movie we all grew up on.
https://youtu.be/KjJ0j0Z3U2w
A human child raised by wolves, must face off against a menacing tiger named Shere Khan, as well as his own origins.
Mowgli, directed by Andy Serkis, stars Rohan Chand, Christian Bale, Cate Blanchett, Benedict Cumberbatch, Andy Serkis, and Peter Mullan. It will be released October 19th.