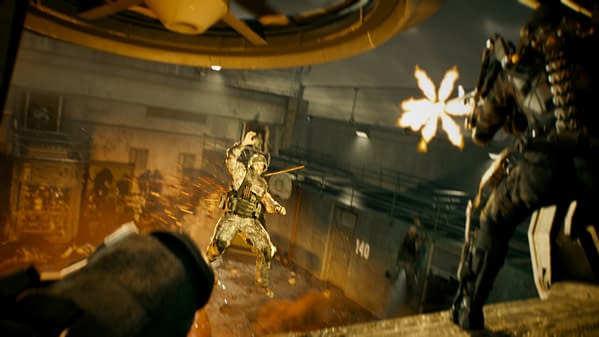 I've been playing a lot of zombies in Call of Duty: World at War recently, so I am on a bit of a kick with the mode. It really was an ingenious bit of content when it was released on on Treyarch's game and people still look for updated versions of it on new Call of Duty titles.
The mode is on its way to the franchise's latest title too in form of Exo-Zombies. It's coming out next month as part of the Havoc DLC, with a celebrity cast of John Malkovich, Jon Bernthal, Bill Paxton and Rose McGowan.
IGN recently got time to sit down and see the game getting played and you can now too. Here are two full matches of the mode.
I have to say, I'm going to have to experience the function of not rebuilding barriers. It really will change the way you play the game. I think there is a ton of potential here for a few nights of fun with friends though, so I'm hoping I can jump in before too long.
Enjoyed this article? Share it!