"We Should Have Never Gone Into Europe" – Mortal Engines as a Post-Apocalyptic Brexit
Mortal Engines is released on the 8th if December in the UK, and the 14th December in the USA.
[rwp_box id="0"]
It was somewhere in the mid-nineties that I moved to London. Grown up in an ex-mining town in West Yorkshire, studying in Newcastle where I got my first job in advertising, which took me to Manchester, then Oxford, I gravitated to London. I like to pretend that was by choice, but the gravity of the jobs market was so strong they may as well have harpooned me, dragged me in and then took all my stuff.
Welcome to Mortal Engines, a new movie directed by Christian Rivers from a screenplay by Fran Walsh, Philippa Boyens and Peter Jackson, based on the novels by Philip Reeve (which I haven't read), in which far-future London is now a travelling city on massive treads, literally ripping through the countryside, what's left of it, and grabbing equally mobile towns to become part of its mass, dubbed Municipal Darwinism. America is dead, destroyed by its own weaponry, and Asia has returned to stationary cities, behind a huge impenetrable wall, to keep the traction cities from claiming their spoils.
But London is on the move. St Paul's Cathedral stands on top, the Lions of Trafalgar Square face front, red phone boxes and policemen with helmets halfway between the London bobby and a miner – and those citizens of towns captured by London are invited to join the city – minus all their stuff of course which gets tossed into the furnaces. It's a tourist image of London, and it's clearly that which will survive.
And while you may have hated and feared London when it was in pursuit of you, soon you become part of the system and start cheering on the next hunt.
I mean, that's pretty much how it's been for me. I may not have meant to come to London and rejected the idea when young but I am its biggest advocate. So I couldn't help but be amused by the London Underground livery of the Welcome To London appeal as all newcomers go through the remains of Tottenham Court Road – the very tube I used to get to the cinema tonight.
This is a film about how people become complicit and can justify anything. Tom, played by Misfits' Robert Sheehan is a curator of the Museum Of London, happy to show people round the history of London including the Screen Age from over a thousand years ago. But Tom's concern is to get ancient artefacts before they get tossed into the maw – or stolen by engineering for their own purposes. Because some technology is dangerous, especially that from the last thousand or so years after our own civilisation passed on.
And if it hadn't been the arrival of Hester played by Hera Hilmar, with the captured town of Salthook, intent on attacking Head of the Guild of Historians, Thaddeus Valentine, played by Hugo Waring, one of London's most respected citizens, and revealed to Tom that Thaddeus had killed her mother – causing Thaddeus to attempt to kill Tom – he'd have been happy to go along with the whole situation. Even on surviving and being ejected, he still wants to go back to London.
And so we have a very odd couple indeed, trying to get back in the saddle, with very different objectives, somehow stuck with each other. In a world where human life is a commodity, where everyone is looking to enslave you, to eat you, to turn you into your very essence to be sucked up.
It's a film about how capitalism destroys all around it in an unsustaining way, and looks to other models instead. If the movement of cities is growth, it asks why can't things stay at they are, why the incessant need for growth which only fuels the ability to grow.
And that central satire justifies why the film looks and feels so much like Terry Gilliam given a proper budget – and the cities chase right out of the Crimson Pearl Assurance. And Peter Jackson looking back on Helm's Deep and saying 'challenge accepted' when no one had even asked a question.
This is a film that takes itself very seriously even when the contents are ridiculous – bowler-hatted beefeaters, helium cities, slave marketeers dressed up with Elton John hairpieces, but the film does allow a gag or two – Minions statues being interpreted as ancient gods, Twinkies as edible as ever after one thousand and one hundred years and for a Brexit-faced London audience the line from the Mayor Magnus Crome played by Patrick Malahide after the city had crossed the land bridge to the continent, complaining that they should have never gone into Europe, got a proper out-loud laugh from the audience. But that was there too, a message about breaking down barriers, accepting all comers, choosing peace – while preparing for conflict. While London got on its bike and looked for war…
Unlike the likes of Valerian and Fifth Element, and more like Lord Of The Rings, the film takes itself seriously, so you are forced to as well, even as it becomes a patchwork of influence – this is more than the standard steam punk, it takes in all manner of cultures and periods, Great Walls of China, Kamikaze pilots, dogfights, kites, World War I trenches, English genteelism in the harshest of conditions and including one plot that is straight out of Terminator by way of a reverse Pinocchio – an artificial Geppetto who wants his real daughter to be a fake one, like him. Shrike, played by Stephen Lang sticks out a mile here as the kind of invention this film does best – and probably could have had more of.
Because of this, it never gets too silly which is probably what Valerian suffered most from. There's nothing to cringe or be embarrassed at in the world or the variety of characters, but the story does turn up the mawkish knob as it trolleys along. But thankfully it was set low enough at the beginning so only the final scenes will have you reaching for the sick bucket. That's far more in the rest of the film to make up for the more obvious Hollywood tropes.
And it makes up for that by having a leading woman with a facial scar who is driven beyond anything else, and a leading man who is – well, Nathan from Misfits without the Irish accent. His ineffectuality means his eventual triumphs mean a lot more. Though her softening is something that only hurts her – it feels like she should remain as unwielding in the final frame as she was in the first.
The accents are mostly English, with continental European, East Asian and African as the world building spreads out from London and terrorist Anna Fang played by Jihae as too-cool-for-life terrorist Guy Fawkes figure or that's how the London propaganda plays her. So of course she has to live up to it. The sole American voice I identified was that of the computer – and that is American for a very specific reason. The rich and wide cast, or all cultures and influences in the tapesty that humanity become are what you may most remember this movie for.
Oh and what St Paul's Cathedral is really hiding. I should pop in when I'm cycling past and see if anyone is making plans yet.
I have not read the novels by Philip Reeve that this film is based upon. But I will be now. I hope to find more of the world outside of the chase scenes and ramming confrontations. But this film seems a good a way in as any. It is patchy, yes, but much of the material is glorious.
See it in a big screen, you may benefit from it.
---
---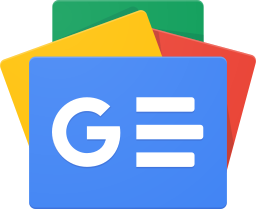 Stay up-to-date and support the site by following Bleeding Cool on Google News today!