Wanna Know Why The Rock's Black Adam Isn't in 'Shazam'?
Just earlier today, we had confirmation that the already-announced Dwayne "The Rock" Johnson-starring Warner Bros. DC Comics film based on character Black Adam is still happening, and now we've got an idea as to why he's not appearing in Shazam.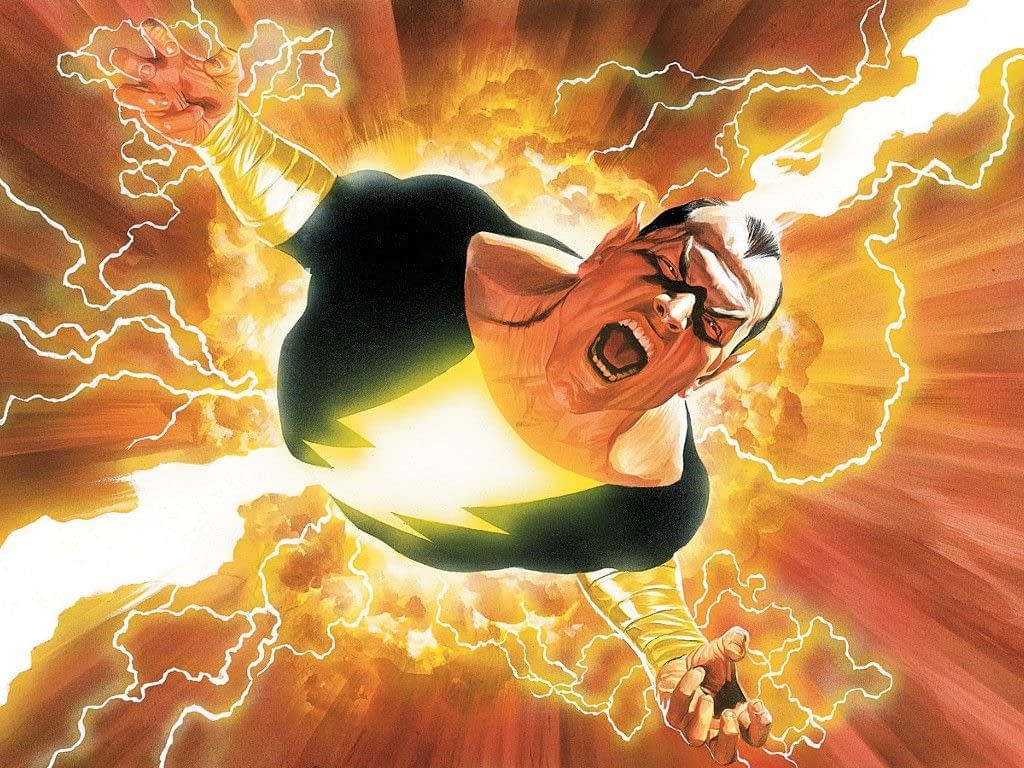 Our friends over at Collider chatted a bit with President of Production Hiram Garcia of Johnson's production company Seven Bucks Productions about everything Black Adam. One of the thing that came up was the reveal/confirmation that yes, originally Black Adam was being developed as part of the Shazam film, and why the choice was made to keep them in solo features:
"So as we were developing an actual Black Adam and Shazam movie, we were just realizing that both characters are so special that we didn't want to compromise either of them by cramming them both into the same movie. So that's why we made the decision to let Shazam have his own standalone movie and kind of launch him properly, and then we'll do the same for Black Adam. And so that kind of really freed things up. It allowed us to develop the right version of both."
That makes sense, especially when coupled with what Garcia says about this version of Black Adam not being soft:
"Especially when he's not a boy scout. Especially when he's got edge to him. Like, he's not the boy scout superhero, he's the guy that's like, okay, you cross him? Well, I rip your head off, and then I move on to the next guy."
And, on the status of the script for the film, Garcia said:
"So where we are now with Black Adam is we just got our latest script [from Adam Sztykiel]. We're doing some revisions on it. We're extremely excited about it, the studio's very excited about it. And I'm telling you man, as a comic book fan, when this thing comes out, it is going to be amazing (laughs). This is the fanboy in me talking to you, it's going to deliver on the goods of everything you'd want to see Black Adam do, he's going to be doing in this film."
We'll let you know when we learn more about the production- like a possible release date.
Shazam is set to release in theaters on April 5th, 2019.