Will Smith dropped some new info about his Genie during Disney's presentation at CinemaCon in Las Vegas, and by his Genie, we mean his character in the upcoming live-action version of Aladdin directed by Guy Ritchie and not, as one might assume from the headline, what Will Smith calls his… you know what, forget we even said anything.
Speaking during the Disney presentation, Smith described his portrayal of the Genie as "a little bit Hitch, a little Fresh Prince, and a whole lot of attitude." The film was described as similar to a Bollywood production with big and bright colors and costumes that are "unreal." The cast of the film talked about a balance between paying tribute to the original animated film and doing something different. They were sure to point out that they aren't trying to replace Robin Williams because that would be impossible.
Aladdin hits theaters on May 24, 2019. Bleeding Cool Ace Reporter Kaitlyn Booth is on the scene at the presentation, which is two and a half hours long, but for which coffee, tea, and juice has thankfully been provided. She continues to send us live updates, which you can follow along with in our live blog coverage.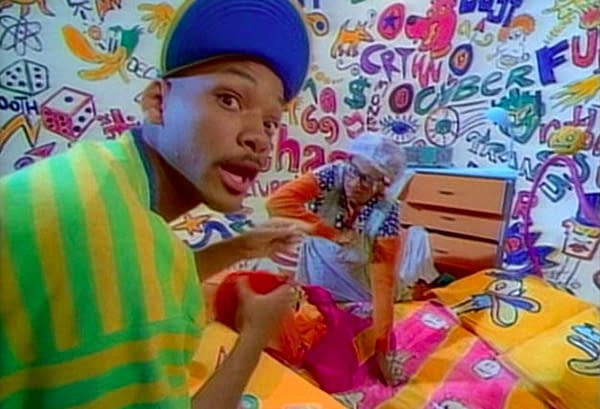 Enjoyed this article? Share it!