WWE has filed lawsuit in Connecticut against bit torrent users for infringing on their copyrights, stating that the company had "utilized forensic software to identify the IP addresses of people using the BitTorrent Protocol to unlawfully acquire, reproduce, and distribute" their 2016 WWE Studios film The Eliminators. WWE lawyers included a long explanation of how BitTorrent works, with anyone who connects to the network to download a file also becoming a seeder who is distributing it to peers. The suit makes the case that anyone who downloaded the film, in essence, was violating their copyright. There are 14 anonymous defendants listed in the suit.
The film, directed by James Nunn and starring former WWE Superstar Wade Barrett, was a major blockbuster last year that shattered box office records. Just kidding, it was was released straight to DVD. WWE is seeking $150,000 dollars for each infringement, which seems a steep punishment for someone who's already had to suffer through The Eliminators.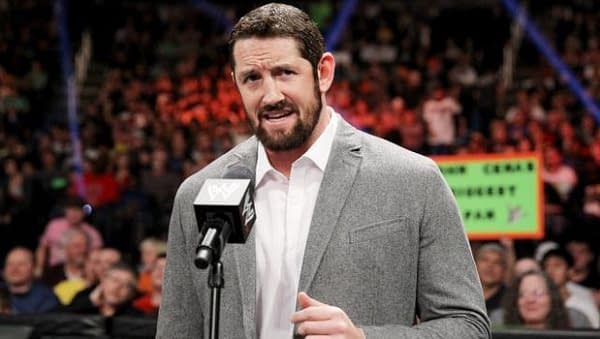 If the lawsuit is successful, it could have big implications for naughty, naughty torrenters. Tracking the IPs of people who connect to a BitTorrent swarm is as simple as connecting to the swarm and digitally writing down the numbers, though legally connecting the IP address to an individual is a another matter. At press time, it was unclear how exactly this move is meant to make Roman Reigns look strong.
World Intellectual Property Review has released a PDF of the court filing, which you can read here.
Enjoyed this article? Share it!