It's Tuesday, and that means a new episode of America's Next Top Model will air tonight on VH1. The cable-used-to-be-music network is embracing their second season (which is actually Cycle 24) of the show, and they continue to drop gems of sneak peeks.
The models are learning from the BEST in the game 💄 Get a sneak peek at tonight's STAR-studded episode. ⭐️ Watch the full #ANTM clip here: https://t.co/x0pmyqNKYO pic.twitter.com/3Z6RVNDo7X

— ANTM (@ANTMVH1) February 6, 2018
On tonight's episode, beauty blogger Patrick Starrr (introduced adorably by judge Ashley Graham) tests the contestants on their ability to beautify on a budget using… unconventional methods.
Who's ready for some STARRR power? @patrickstarrr #ANTM pic.twitter.com/ukAAsBy1Zz

— ANTM (@ANTMVH1) February 5, 2018
One of these includes using a condom filled with liquids (heh) to apply foundation rather than a silicone pad/sponge or brush:
"Beauty hacks are really important. They save time and money," contestant Jeana says while using a freaking chicken cutlet. "The stickiness actually helps keep [the makeup] in place."
It'll be interesting to see which of the girls breaks under the pressure.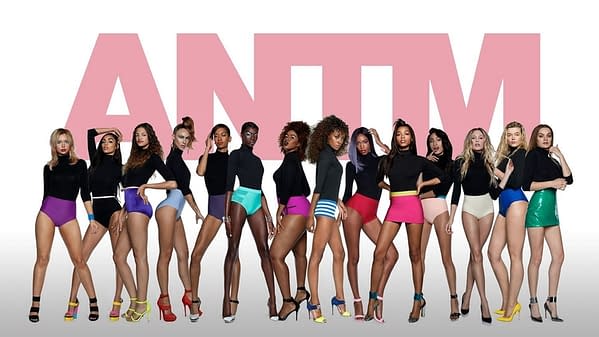 Join us tonight for our "Lets Talk About America's Next Top Model" piece when cycle 24 episode 5 "Beauty Is Unconventional" airs at 5 p.m. (EST) on VH1.
Enjoyed this article? Share it!