Zack Snyder Steps Away From Justice League For A Family Tragedy; Joss Whedon To Step In As Director We extend our sympathy to Zack and Deborah Snyder, who lost their daughter, Autumn Snyder, to suicide in March. She was twenty years old. Autumn was Zack's daughter from his first marriage and he and Deborah have been raising seven kids and step-kids. Autumn's death has been kept private, but the Snyder family has made the decision to step away from the upcoming Justice League to focus on healing, according to The Hollywood Reporter.
Warner Bros has brought in Joss Whedon to help with post-production and any reshoots that the movie will have before its November 17th release date. Snyder originally wanted to return to work after a two-week break immediately following the tragedy, but he and Deborah have both ultimately decided that their health and that of their family is much more important:
"In my mind, I thought it was a cathartic thing to go back to work, to just bury myself and see if that was way through it. …The demands of this job are pretty intense. It is all consuming. And in the last two months I've come to the realization …I've decided to take a step back from the movie to be with my family, be with my kids, who really need me. They are all having a hard time. I'm having a hard time."
The Snyder's have the support of Warner Bros., of course, which has extended Snyder's first-look deal to give him time to work on other projects when he returns to work. Warner Bros. president Toby Emmerich expressed the company's best wishes for the family and hopes for the future of the film:
"What they are going through is unimaginable, and my heart — our hearts — go out to them. …The directing is minimal and it has to adhere to the style and tone and the template that Zack set. …We're not introducing any new characters. It's the same characters in some new scenes. He's handing a baton to Joss but the course has really been set by Zack. I still believe that despite this tragedy, we'll still end up with a great movie."
The studio thought about pushing back the release date, but Snyder ultimately decided that it was best to let Whedon finish what they already have done. Snyder was already planning on bringing Whedon, who recently joined the DC family to direct a Batgirl movie, to help write some additional scenes. However, when time came to leave to shoot them, Snyder realized it was not the right decision for him or his family.
Snyder also understands that Justice League is a highly anticipated release and that fans are going to be critical. He wants a good movie, but he also has a new perspective:
"I want the movie to be amazing and I'm a fan, but that all pales pretty quickly in comparison. …I know the fans are going to be worried about the movie but there are seven other kids that need me. …In the end, it's just a movie. It's a great movie. But it's just a movie."
It is just a movie, and this absolutely takes precedent. Snyder admitted that he never wanted to make this public at all, but he knew how the internet was if he just stepped away. So Snyder and his family decided that they were dealing with enough as it is, and the last thing they needed was a bunch of angry fanboys berating them while they're trying to cope with a terrible tragedy. Snyder continued:
"Here's the thing, I never planned to make this public. …I thought it would just be in the family, a private matter, our private sorrow that we would deal with. When it became obvious that I need to take break, I knew there would be narratives created on the internet. They'll do what they do. The truth is…I'm past caring about that kind of thing now."
Deborah Snyder described Autumn, who was attending Sarah Lawrence College, as someone who "loved to write, to write, to write," and had recently finished a science fiction fantasy novel — a first-person story about a character that was an outsider and had trouble fitting in. The Snyders would like to see the novel published, with proceeds going to charity. Snyder said of his daughter and her story:
"In the end, she didn't make it, but her character does and I think there would be something cathartic for people."
As Snyder talks about his daughter he recalls another memory about a Chuck Palahniuk quote that Autumn included in everything she wrote:
"'We all die. The goal isn't to live forever, the goal is to create something that will.' Maybe this helps."
Suicide is just the worst possible thing that can happen to a family. It leaves loved ones stunned, devastated, and constantly asking themselves what they could have done differently to prevent it. It's terrible, it's a tragedy, and we wouldn't wish it on our worst enemy.
Bleeding Cool would like to send our absolute condolences to the entire Snyder family, including Zack, Deborah, and their children in this time of unspeakable tragedy. While we may not be able to provide words that will bring any real comfort, we can say that we are keeping this family in our thoughts.
If you or someone you know is struggling with depression or suicidal thoughts, please do not hesitate to call the National Suicide Hotline at 1-800-273-8255 or visit https://suicidepreventionlifeline.org/. If someone you know is struggling, do your best to reach out to them, because they might not have the strength to ask for help. May is Mental Health Awareness Month, so let's try to be a little nicer to each other, have a little more compassion, and say a few kind words. Those kind words could be the thing that keeps someone from stepping over that line.
Rest in Peace, Autumn Snyder.
---
---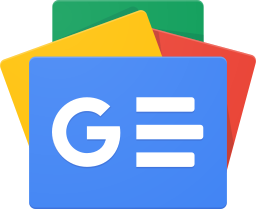 Stay up-to-date and support the site by following Bleeding Cool on Google News today!