Zack Snyder's 'Army of the Dead' for Netflix: Las Vegas Heist Zombies
We are very pleased to report that Zack Snyder is returning to filmmaking with a brand new project for Netflix- with zombies, and blackjack!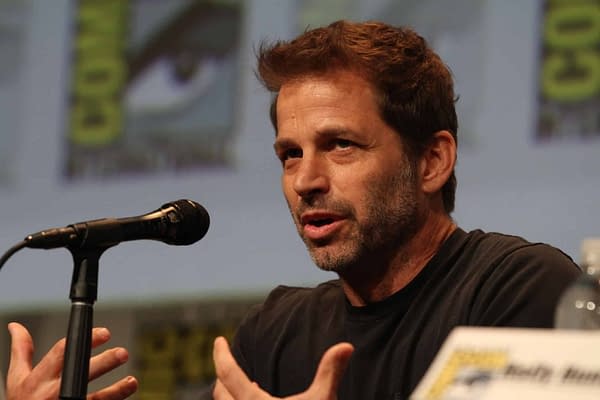 Army of the Dead, which will reportedly start shooting sometime this year, is set amid a zombie outbreak in Las Vegas, during which "a man assembles a group of mercenaries to take the ultimate gamble, venturing into the quarantined zone to pull off the greatest heist ever attempted."
"There are no handcuffs on me at all with this one," Snyder told The Hollywood Reporter while talking about the film he'll be directing and producing along with his parter/wife, Deborah Snyder, for their newly-formed Stone Quarry.
The undead heist film was originally set at Warner Bros. Pictures back in 2007, but streaming service giant Netflix is taking over with a possible $90 million budget being discussed. Kinda explains those rate hikes, huh?
"I thought this was a good palate cleanser to really dig in with both hands and make something fun and epic and crazy and bonkers in the best possible way," Snyder continued. This will be the first big-budget film project he'll be working on following his departure from WB's DCEU.
"I love to honor canon and the works of art. but this is the opportunity to find a purely joyful way to express myself though a genre. It will be the most kick-ass, self-aware — but not in a wink-to-the-camera way — balls-to-the-wall zombie freakshow that anyone has ever seen. No one's ever let me completely loose [like this]."
Army of the Dead will also see Snyder's return to a more hands-on directorial approach:
"When the movie gets super big, you get pushed away from the camera.And in the last few years, I've had a reconnection with photography. This movie will be a chance to get the camera in hand."
Needless to say, we're looking forward to seeing what happens with this project. We'll let you know what we hear about casting, production start, and likely release dates.
Can't wait for whomever runs the NX Twitter account to start tying in the Snyder Cut.